The UU House of Studies at MTSO is sponsoring a convocation of Unitarian Universalist theological students from non-UU schools starting in the afternoon of July 8 and concluding the afternoon of July 10, with the purpose of equipping prospective ministers with the knowledge and skills necessary to best cultivate and embody Unitarian Universalist identity while receiving education in a Christian/ecumenical setting.
This gathering is sponsored in part by the UU Funding Panel. All programming is free to UU theological students, as are housing (private residence hall room, with a bathroom shared with one other room) and food (featuring farm-to-table fare from MTSO's Seminary Hill Farm).
Intent of the convocation
The majority of UU ministers prepare for ministry at non-UU theological schools. Many struggle to meet the requirements of the Ministerial Fellowship Committee around Unitarian Universalist identity, and even those who meet the requirements often report feeling inadequately grounded in our faith as they begin their ministries.
A primary goal of the UU House of Studies at MTSO has been to provide quality and financially accessible intensive and hybrid courses in UU Identity to students enrolled in other seminaries. While our two Unitarian Universalist identity schools make such courses available to students at non-UU theological schools, the UU House of Studies at MTSO is the only entity to make serving these students its core mission, and the only entity to make a first priority of making these opportunities financially and logistically accessible.
Still, we know students can struggle with their UU identity in the context of their home schools. While it makes great sense for students to take courses in, for example, worship, bible, theology and homiletics in their home institutions, students report trouble understanding what would be the same or different about a Unitarian Universalist approach to these topics. And while these students generally feel that the theological diversity of their home schools to be a positive, they also have felt like they need skills around how to cultivate and represent their Unitarian Universalist identity in a Christian ecumenical or interfaith setting. Hence, the idea for this gathering.
Convocation details
The Convocation of Unitarian Universalist Students Attending Non-UU Schools will convene on the campus of MTSO (here's a map and other location info) and will include special workshops by distinguished Unitarian Universalists who are also experts in their field of study. These workshops will be aimed at helping students understand the Unitarian Universalist angle of approach to worship, rites of passage, scripture, and homiletics, and how to use this point of view constructively while taking core classes at their home schools.
The gathering will also include professors and students from MTSO and other non-UU theological schools who will speak and direct a conversation on how to have respectful and generative conversation in a multi-faith or ecumenical environment. Many opportunities will be provided for students to network and share resources and concerns with each other.
Schedule
Monday, July 8
Noon-3 p.m.
Settle into rooms and explore campus
3 p.m.
Welcome and opening worship
Dr. Valerie Bridgeman, Rev. Dr. Susan Ritchie and UU House of Studies at MTSO students
4 p.m.
Large group introductions
4:30 p.m.
Small group check-ins
5:30 p.m.
Break
6 p.m.
Dinner
7 p.m.
Spiritual and Ministerial Formation, UU Style
UUMA Ministerial Formation Network
Rev. Melissa Carvill Ziemer and Rev. Connie Simon
Tuesday, July 9
8 a.m.
Breakfast
9 a.m.
UU-Christian Dialogue on Theology
Rev. Dr. Susan Ritchie, Dr. Linda Mercadante, Dr. Yvonne Zimmerman
11 a.m.
UU Worship, Part 1
Dr. Glen Thomas Rideout
Noon
Lunch
1 p.m.
UU Worship, Part 2
Dr. Glen Thomas Rideout
2 p.m.
UU Rites of Passage
Rev. Dr. Susan Ritchie
3 p.m.
UU Ministerial Credentialing Process
Dr. Joetta Prost, Ministerial Fellowship Committee of the UUA
4:30 p.m.
Small group check-ins
5:20 p.m.
Break
5:45 p.m.
Out on the town for dinner: 1808 American Bistro
Meet in the lobby of Dewire Residence Hall

Wednesday, July 10
8 a.m.
Breakfast
9 a.m.
UU Approaches to Bible Study
Rev. Joan Van Becelaere
11 a.m.
Tour of MTSO's Seminary Hill Farm: Ecotheology in the Seminary Setting
Dr. Elaine Nogueira-Godsey
Noon
Lunch
1 p.m.
Panel discussion: UU and Christian Homiletics, Similarities and Differences
Dr. Valerie Bridgeman, Rev. Dr. Susan Ritchie
2:30 p.m.
Small group check-ins
3:30 p.m.
Closing worship, goodbyes, next steps
UU leaders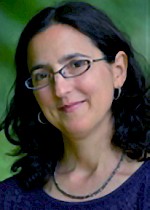 Rev. Melissa Carvill Ziemer is director of collegial practice and a member of executive team, pro tem for the UU Ministers Association. She is a minister affiliated with First Parish in Northfield, Massachusetts. She came to the UUMA from the Unitarian Universalist Church of Kent, Ohio, where she served as the settled minister for over 11 years.
Dr. Joetta Prost is a licensed psychologist whose career has included clinical work in a Mennonite-affiliated behavioral health organization in Kansas, directing a nonprofit emergency mental health agency in Ohio, and helping shape healthcare systems as policy director for the Georgia Department of Behavioral Health and Developmental Disabilities. Dr. Prost grew up Catholic and has been an active UU since 1988.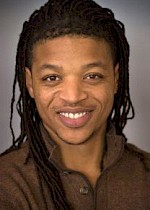 Dr. Glen Thomas Rideout has served First Unitarian Universalist Congregation of Ann Arbor as director of music since 2007. His work as a singer includes engagements with the Nashville Symphony Orchestra, the Mark Morris Dance Group and the University of Michigan.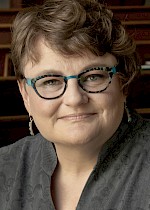 Dr. Susan Ritchie is minister at North Unitarian Universalist Congregation in Lewis Center, Ohio, and director of the UU House of Studies at MTSO, where she also teaches UU history, theology and polity. She is well-published on the topic of Unitarian Universalist history and identity, including many articles and the book Children of the Same God: The Historical Relationship Between Unitarianism, Judaism, and Islam.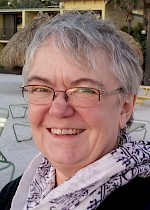 Rev. Joan Van Becelaere is executive director of Unitarian Universalist Justice Ohio and former regional lead of the Central East Region. Prior to this, she was vice president for student services at Iliff School of Theology in Denver. She studied Hebrew Bible under Walter Brueggemann, developing a passion for prophetic theology, Hebrew poetry and a socio-historical approach to Bible studies.
Register for the convocation