Words of Welcome
Messages for new students from the academic dean and director of student services
From the Academic Dean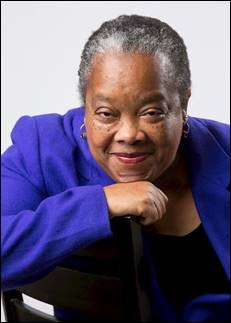 Recently, a college student visiting our campus asked me what I liked about MTSO. I felt my heart quicken as I told her how much I believe in this institution's commitments to a generous Christianity, to spiritual formation, to rigorously loving God with our minds, to justice-making, to building communion among us, and to sustainable ecosystems for all creation. We were sitting in the campus' Dunn Dining Hall, a stone's throw away from the school's farm on Seminary Hill. We had just eaten a wonderful meal prepared onsite, and the buzz of conversation sounded like the buzz that arises from the bee hives at MTSO. It's the landscape of this place to which I invite you.
In this ecosystem, we seek to live with one another with integrity and to study with enthusiasm, opening ourselves to where God is leading. Students who allow this generosity to expand them might find that the ground on which they stand shifts and that they are shaken. But those same students who immerse themselves in the learning ecosystem—who read, question, reflect, worship, struggle, confront, repent, change, pray, grow—will find they are not on the path alone. Your colleagues will be with you. Together, students, faculty, administrators, staff, alumni, trustees, and co-conspirators for truth build a brave learning community of leaders for the sake of the salvation of the whole cosmos. I encourage you to engage these learning opportunities with gusto.
You also will find this faculty are vested in learning with you. Capable guides, they will help you ground your faith or break it up with an ethic of care borne in commitment to the work of God in the world, whether one's call leads to the church, to a non-profit organization, to community organizing, to teaching, or the myriad ways God brings God's commonwealth into the world. We faculty are, ourselves, learners willing to be changed, and that willingness is a gift to you. The world needs leaders who cultivate their gifts while also cultivating a thirst for life-long learning and a desire to change when called. Here, on this land, we help each other learn how to continue to learn.
One other thing—this landscape where we learn has people who believe differently from one another, and so we build community where "sameness" is not a core value, nor even a desired one. Rather, we embrace the complexities, diversities, and histories of those who gather with us, and welcome the strength, the stretch, and the strain of community building. These realities, too, are gifts.
I believe these words—even when we imperfectly live them. Welcome to these sacred grounds and this life-changing work. Allow your time here to change you for good, so that you may help change the world for God.
Valerie Bridgeman
Academic Dean
vbridgeman@mtso.edu
From the Director of Student Services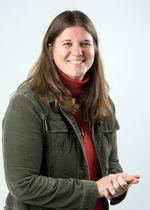 Welcome to MTSO! Are you a student with a different way of learning or moving? Are you new to Ohio or to the United States? Are you feeling a bit overwhelmed? Are you interested in getting involved on campus? If the answer to any of these questions is "Yes," then call or email me. My name is Kris LoFrumento and I serve as the Director of Student Services. In this role, I work with students with disabilities, international students and student organizations. I can be found in Werner Hall 129. If I don't have the answer, I can point you to the right person!
If you are an international student, I serve as the Primary Designated School Official (PDSO). Molly Hoffman serves as a DSO, and each of us can assist you with the variety of concerns related to maintaining your visa status and adjusting to life in the United States. Please be in touch with me as you prepare to arrive
In the meantime, if there is information you need as you relocate to Delaware, please do not hesitate to contact me.
If you are a student with a disability of any sort, please be in touch with me as soon as possible to begin to establish the appropriate accommodations to make your transition to seminary as successful as possible.
Feel free to email me at klofrumento@mtso.edu or call me at 740-362-3126. I am in the office most days from 8:30 a.m. to 4:30 p.m.
I look forward to supporting you on your journey through seminary.
Peace,
Kris LoFrumento
Director of Student Services
klofrumento@mtso.edu
740-362-3126