April 11 and 12
Building Community Bridges: Conversations on Disability
A workshop presented by the Theological Commons at MTSO
Even among faith communities committed to social justice, issues around disability can be overlooked. Spanning two days, this workshop features public lectures, a panel with self-advocates and their families, and breakout sessions with experts in the field. 
Speakers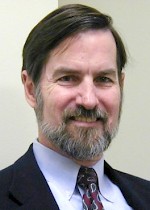 William Gaventa is chair of the National Collaborative on Faith and Disability and director of the Summer Institute on Theology and Disability. He is past editor of the Journal of Disability & Religion and served as president of the American Association on Intellectual and Developmental Disabilities.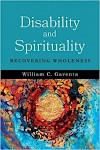 Gaventa works as a consultant and trainer with congregations, faith networks, seminaries, service-provider networks and advocacy groups in the area of inclusive spiritual support for people with disabilities and their families. Copies of his forthcoming book, Disability and Spirituality: Recovering Wholeness, will be available for purchase.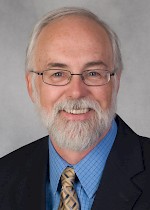 John L. Martin has served as director of the Ohio Department of Developmental Disabilities since 2007. He has emphasized leadership transformation in several areas for the department, including increased collaboration with stakeholders, upgrading technology infrastructure, and making data-driven decisions to help better align resources and programs for long-term sustainability. The father of a young adult son with disabilities, Martin is the former executive director of Sunshine Inc. of Northwest Ohio, a non-profit organization serving people with developmental disabilities and their families.
Breakout session leaders
"Community Partners in Inclusion," by Tom Fish, director of social work and family support services, Nisonger Center, Ohio State University
"Pastoral Care and Persons with Disabilities," by William Gaventa, chair, National Collaborative on Faith and Disability; director, Summer Institute on Theology and Disability
"So All May Worship: Best Practices for an Inclusive Worshiping Community," by Zach Holler, student intern, Sulpher Grove United Methodist Church; Master of Divinity student, United Theological Seminary
"Home but not Healed: Disability in Prophetic Utopian Visions," by Kirsty Jones, doctoral candidate in Biblical Studies (specifically disability and the senses in the Old Testament), Georgetown University 
"Four Problematic Texts: Scripture and Disability," by Alex Sider, Harry and Jean Yoder Scholar in Bible and Religion, and director of peace and conflict studies, Bluffton University
Schedule
Wednesday, April 11
7 p.m.

"Practicing What We Preach as Faith Communities: Inclusive Ministries as Expressions of Our Core Vision and Mission"
Free public lecture by William Gaventa
Thursday, April 12
8 a.m.

Registration and breakfast

8:45 a.m.  
Opening remarks and introductions
9 a.m.  
State of the State Department of Developmental Disabilities
Address by John L. Martin

"Practicing What We Preach as Service Providers and Advocates: Spiritual Supports as a Gateway to Community Inclusion and Flourishing Lives"
Lecture by William Gaventa

Q&A with John L. Martin and William Gaventa
11 a.m.  
Panel: Self-advocates and family members speak
on experiences with faith communities
Noon
Networking lunch
1:15 p.m.  
Breakout session 1
2:30 p.m.  
Breakout session 2
3:45 p.m.  
Closing thoughts
4:30 p.m. 
Dismissal
Location
Methodist Theological School in Ohio
3081 Columbus Pike, Delaware, OH 43015
View a Google map and a labeled campus map.
Lodging
A limited number of rooms are available on the MTSO campus for $50 per night; please email Kathy Dickson at kdickson@mtso.edu to inquire. Also, many hotels are within a 10-mile radius of the MTSO campus. Here are TripAdvisor reviews of nearby hotels. 
Accommodation
For dietary needs and accommodation requests, please email Kathy Dickson at kdickson@mtso.edu.
Workshop tuition
Tuition of $25 per person includes all April 12 sessions and networking lunch. Current MTSO students, faculty and staff are free. One CEU credit is available for an additional $25. The 7 p.m. April 11 lecture is offered to everyone at no cost. 
Registration
Register below to reserve your spot.