Oct. 17-19, 2022
Food Justice and Food Sovereignty Retreat
A gathering of HBCU students led by Rev. Dr. Heber Brown III, founder of the Black Church Food Security Network
Methodist Theological School in Ohio will host HBCU students who are interested in issues of food justice and food sovereignty to a retreat led by Rev. Dr. Heber Brown III, founder of the Black Church Food Security Network. The event takes place Oct. 17-19 on the MTSO campus in the greater Columbus area.
With grant funding from Lilly Endowment Inc.'s Pathways for Tomorrow Initiative, MTSO will cover the cost of food and lodging for all attendees. Grants for travel assistance also are available.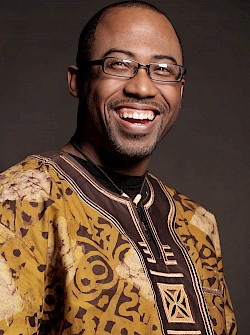 Dr. Brown is a community organizer, ordained reverend and budding farmer who has been a catalyst for personal transformation and social change for more than 20 years. For nearly 14 years, he served as pastor of Pleasant Hope Baptist Church in Baltimore, Maryland. While there, he launched Orita's Cross Freedom School, an educational program that celebrates African heritage and develops hands-on skills in youth, in 2012. In 2015, he launched the Black Church Food Security Network, which advances food security and food sovereignty by co-creating Black food ecosystems anchored by Black congregations in partnership with Black farmers.
He is the recipient of numerous awards and is currently working on his first book, which explores the historic relationship between Black churches, Black farmers and faith-based food sovereignty.
MTSO's Food Justice and Food Sovereignty Retreat offers an excellent opportunity to be in dialogue and community with scholars, activists and students from other institutions. Students who are interested in how churches and schools can be pathways for food justice and food sovereignty will find this gathering invaluable.
We hope to see you there.
Register now