Register now for Sept. 29 and 30
Chloe's Circle, presented by WomanPreach! Inc. and the Theological Commons
Women from all backgrounds will gather at MTSO to hone their prophetic voices.
Chloe's ​Circle, ​curated ​by ​WomanPreach! Inc., ​is ​pleased ​to ​partner ​with ​the Theological Commons at MTSO ​to ​gather ​​women ​from ​diverse racial and ethnic backgrounds ​to ​think ​about ​and ​to ​work ​on ​the ​practice ​of ​prophetic ​public ​speaking ​and ​preaching. 
​This ​gathering will be held Sept. 29 and 30. Under ​the ​theme ​"If You ​Consider ​Me ​a ​Believer: ​A ​Witness ​to ​God's ​Justice ​for ​the ​World," we'll explore ​the ​ways ​in ​which ​we ​share ​truth ​in ​the ​face ​of disparity and injustice that affects us all.

Leaders
Valerie Bridgeman, founder and president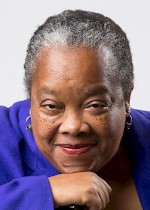 Valerie Bridgeman is associate professor of homiletics and Hebrew Bible at Methodist Theological School in Ohio. In addition to her work at MTSO, Dr. Bridgeman is the founding president and CEO of WomanPreach! Inc. An advocate and activist for justice, she is in demand as a speaker and preacher throughout the country. 
Yvonne Zimmerman, conversation partner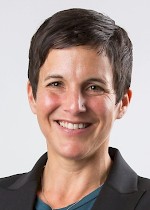 Yvonne Zimmerman is associate professor of Christian ethics at Methodist Theological School in Ohio. Her areas of expertise include feminist theory; gender and sexuality studies; social theory; U.S. human trafficking policy; and liberationist ethics. She is the author of Other Dreams of Freedom: Religion, Sex and Human Trafficking.
Jaha Zainabu, artist in residence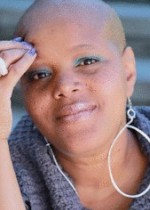 Jaha Zainabu is a literary poet, spoken word artist, storyteller, visual artist and motivational speaker from Long Beach, California. She has been featured in venues throughout the country, including the Getty Museum, the World Stage and the Nuyorcian Cafe. She also has appeared on BET's Lyric Cafe and the Robert Townsend TV series Spoken.
Schedule
Friday, Sept. 29
| | |
| --- | --- |
| 5:30 p.m.           | Registration |
| 6 p.m. | Introductions and heavy hors d'oeuvres |
| 7 p.m. | Prophetic poetry and talk back: What the poet can teach us about preaching |
| 8 p.m. | Plenary I: Finding Your Prophetic Voice |
| 8:30 p.m. | Closing prayer |
Saturday, Sept. 30
| | |
| --- | --- |
| 8:30 a.m.           | Breakfast and wisdom conversation with Dr. Yvonne Zimmerman |
| 9:30 a.m. | Plenary II: Interrogating the Text |
| 10:45 a.m. | Break |
| 11 a.m. | Containers for preaching/shaping the sermon |
| Noon | Lunch (with cohort group) |
| 1 p.m. | Group workshop with texts and scenarios |
| 2 p.m. | Personal time with sermon and text |
| 3 p.m. | Break |
| 3:15 p.m. | Group sermon listening and feedback |
| 5 p.m. | Final insights, prayer and closing |
Location
Chloe's Circle will be held on the MTSO campus, located on U.S. Route 23, 10 miles north of I-270, the Columbus outerbelt. Our address is 3081 Columbus Pike, Delaware, Ohio 43015. Here's a Google map. And here's a campus map and photo tour. 
Lodging and dining
Many hotels are within a 10-mile radius of the MTSO campus. Here are TripAdvisor reviews of nearby hotels. A limited number of rooms are available for rent on campus; please contact Jennifer Fowler at jfowler@mtso.edu for room information. Restaurant options also are plentiful. Here are Yelp reviews of nearby restaurants.
Tuition
Tuition for Chloe's Circle is $150 for non-students and $100 for students. This covers all sessions, along with Saturday's breakfast and lunch.
Register
The registration deadline is Sept. 10.