You've found it: A clear path to a life of lasting significance.
MTSO provides an invigorating and collegial academic experience, with accessible pathways to ministry. We achieve this essential combination throughout the five areas that matter most to discerning students.
Financial accessibility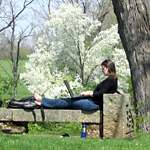 Friends of MTSO invest generously in our students, enabling us to offer a wealth of options for defraying the cost of a theological education. We offer more than 140 scholarships, and one in two full-time master's students has a full-tuition scholarship.
Scheduling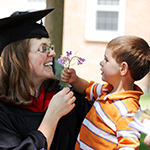 Too many aspiring Christian leaders are torn by a difficult choice between a quality graduate program and a fast, affordable one. For them, we provide two distinct pathways to a Master of Divinity degree, each within its own timetable:
• Connections offers busy students MTSO's unique combination of on-campus and online learning. M.Div. students in the Connections program will be on campus one day a week for six semesters, earning a degree in just 33 months.
• Students can also complete the M.Div. degree in four years by spreading out the courses in either the Connections format or by using a combination of course delivery formats.
Educational philosophy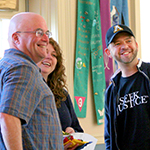 Our graduates enter ministry with the capacity to think for themselves and guide those they serve in a changing world. We reject a paint-by-numbers approach to the complexities of effective ministry. The difference between mere training and true preparation is important. We offer preparation.
Faculty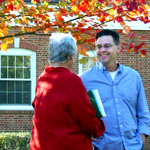 MTSO's faculty members are respected scholars and authors, and that matters. What matters even more is their passion for the craft of classroom teaching and devotion to challenging, encouraging and inspiring their students.
Learning community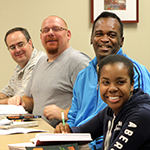 Ministry is a communal pursuit. Preparing for it should be a communal experience. MTSO is committed to employing educational technology with integrity – not to replace classroom learning but to enhance and extend it.