There's no substitute for a campus visit.
Many students tell us the most valuable part of their preparation for seminary was their day on our campus. Learn more about scheduling an individual visit or attending an MTSO Open House.
An individual visit typically includes a campus tour and meetings with admissions and financial aid counselors. You may also have the opportunity to observe a class, meet with students and faculty members, and experience our dynamic learning environment. At the completion of this experience, your options and opportunities will be much better defined.
When to visit
Visitors are welcome year around. The best days of the week to visit MTSO are Tuesday through Thursday between 9:00 a.m. and 4:00 p.m. during an academic term.
Spring 2016 classes meet January 29 through May 20. There are no classes during Midterm Recess & Holy Week Break (Mar. 12-Apr. 1).
By scheduling in advance, you can ensure a meaningful visit tailored to your interests.
In addition, if you are an admitted student, you may be asked to come to campus for ascholarship interview.
Arranging your visit
E-mail us at admit@mtso.edu with your contact information, housing needs and available dates for a visit. We may have free overnight on-campus housing available during your visit, and we may be able to assist with local transportation needs for out-of-town guests as well.
If you'd like to observe a class, we'll do our best to arrange it. This term's course schedule is on our registrar's page, where you'll also find our academic catalog.

Open House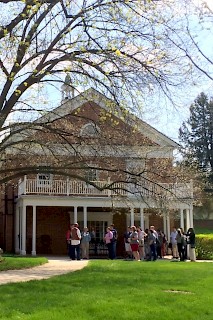 MTSO Open Houses are free and open to anyone considering graduate-level, theological education.
Summer Open House
Tuesday, July 19, 2016
9 a.m.-1 p.m. 
To register, please email your name and contact information to admit@mtso.edu.
Highlights include opportunities to sit in on a class, tour apartments and residence halls, explore MTSO's many financial aid options, talk with current students, faculty and admissions counselors, and learn about Seminary Hill Farm.
Lunch is provided. Overnight housing may be available.