March 16, 23 and 30, and April 6
Schooler Institute on Preaching
Conversations on Preaching in a Unique Time
The world has changed dramatically – as have preaching and worship – since MTSO hosted the last Schooler Institute on Preaching in early March of 2020. The 2022 Schooler Institute will live in that reality and explore what it means to lead meaningful worship in our current climate.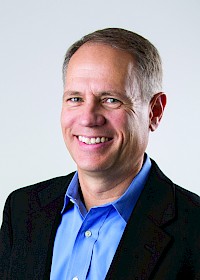 Under a unique virtual format, MTSO President Jay Rundell will host a series of conversations with alumni serving in a variety of church contexts.
Schooler participants are invited to gather online from 3 to 4:15 p.m. Eastern over four Wednesdays – March 16, 23 and 30, and April 6 – to hear Rundell and the panels discuss how the events of the past two years have shaped their sermons, their worship services and the congregations they lead. They will discuss what was lost, what was gained and what will never be the same, along with theological insights and changes to their sense of vocation.
Schedule and registration
Thanks to the generosity of the Schooler Family Foundation, the Schooler Institute is offered to the public without cost. If you wish to support MTSO's Seminary Scholarship Fund, we welcome your gift.
To attend, follow the Zoom registration links for each of the four sessions. Registration will remain open until the start of each session.
March 16
View archived video of the conversation.
March 23
View archived video of the conversation.
March 30
View archived video of the conversation.
April 6
View archived video of the conversation.
CEU credit
The Schooler Institute offers 0.5 continuing education units for a $25 processing fee. To qualify for CEU credit, you must attend all four sessions in their entirety. CEU certificates will be sent following the April 6 session.
Apply for CEU credit here: