Need a more up-close view of the map? Here's a PDF.
Dickhaut Library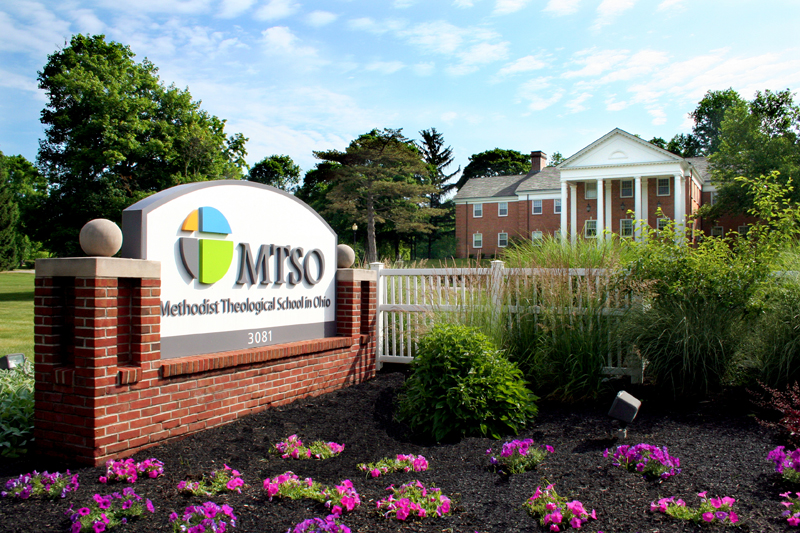 Standing at the entrance to the MTSO campus, the Dickhaut Library has 102,000 volumes on site, with electronic access to 46 million more. The library also houses classrooms, public computers and a variety of spaces for quiet study.
Alford Centrum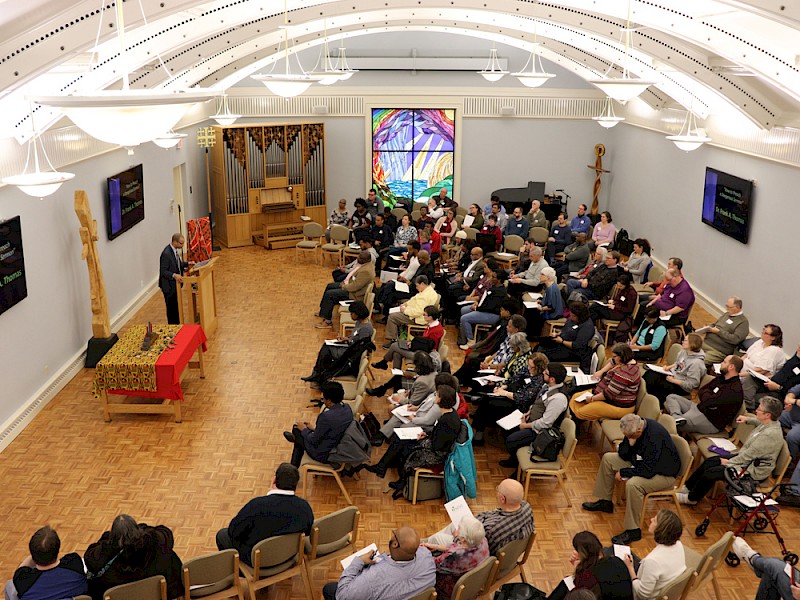 The Alford Centrum is MTSO's primary gathering space. This versatile facility hosts chapel services, lectures, workshops and receptions.
Werner Hall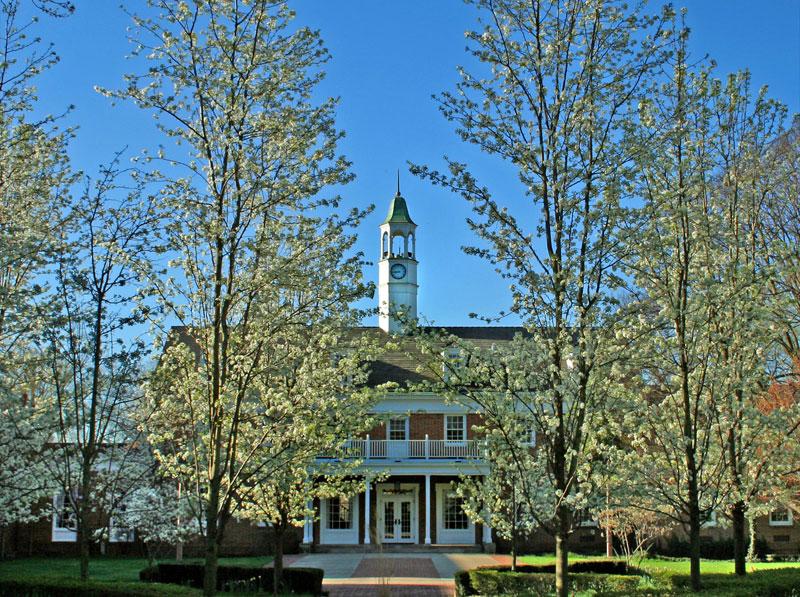 Werner Hall is home to the admissions office, many student services, an electronic collaboration room, and gathering spaces including Meyer Lounge and the coffee shop.
Gault Hall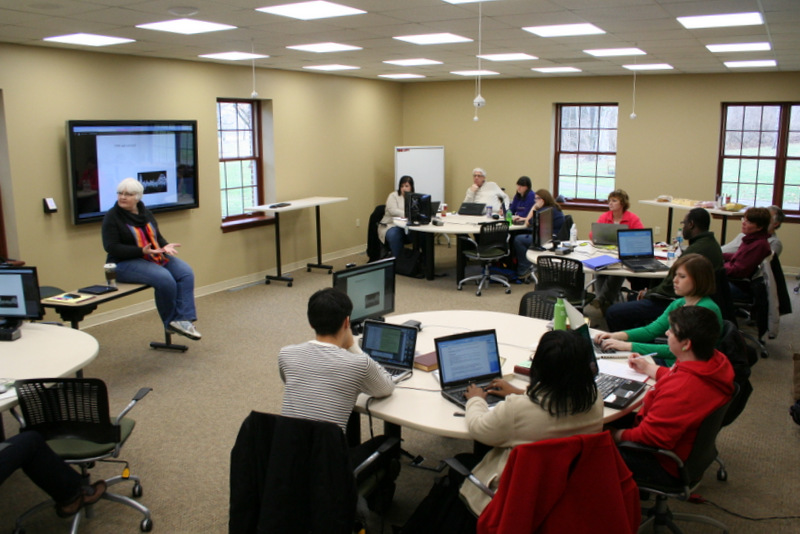 MTSO's primary classroom facility, Gault Hall also houses faculty offices and meeting space. Gault's exterior features the Sterling Roof Terrace, graced by a stained-glass roundel window.
Dickinson Courtyard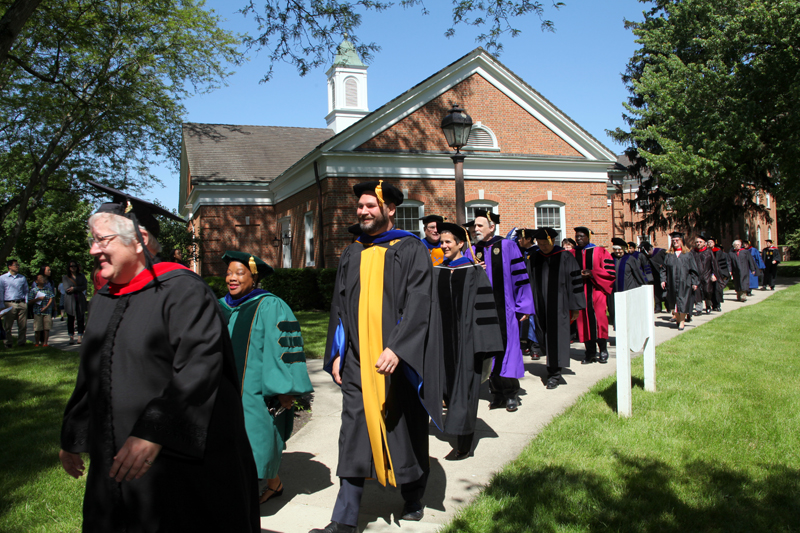 The scenic Dickinson Courtyard is the crossroads of MTSO's lower campus and the site of commencement ceremonies.
Seminary Hill Farm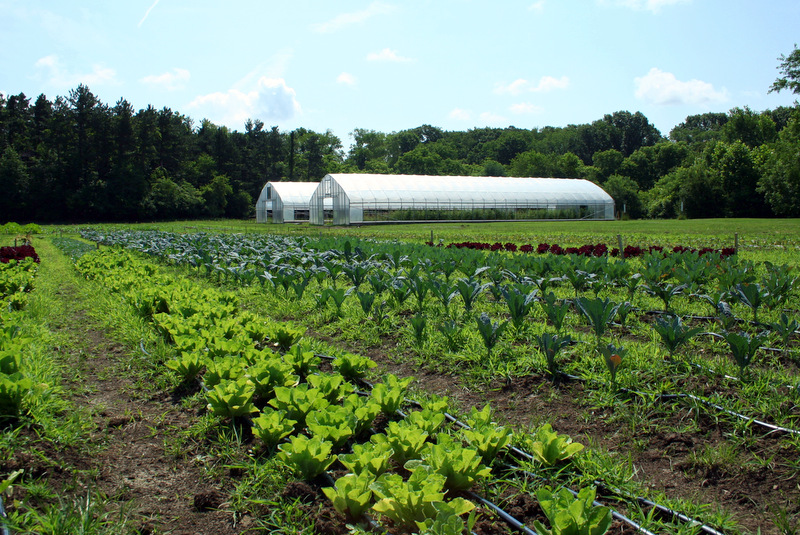 Seminary Hill Farm, founded in 2013, covers 10 acres of the MTSO campus. It provides fresh, delicious, sustainably grown food to the campus community and many partners in Greater Columbus.
Outdoor Chapel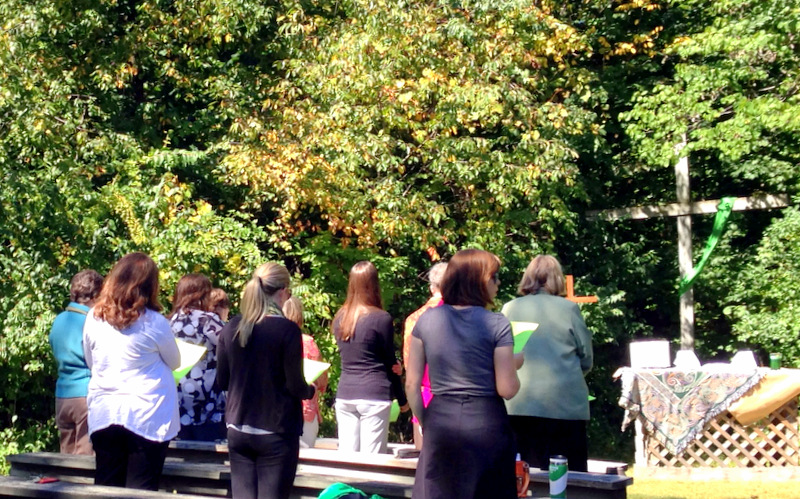 Surrounded by trees, the Vest Memorial Outdoor Chapel is available for formal and informal services as well as individual meditation.
Dunn Dining Hall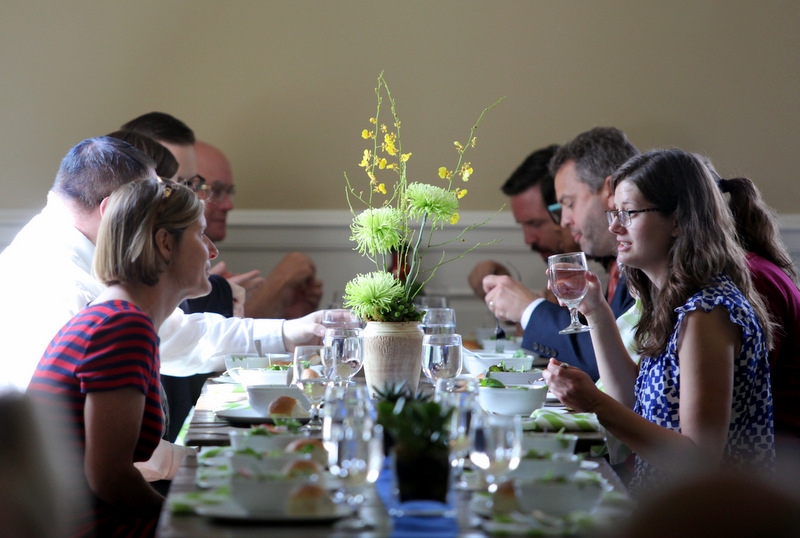 Dunn Dining Hall provides healthful meals featuring produce from MTSO's Seminary Hill Farm and other fresh, locally sourced food. The dining hall also hosts special dinners and luncheons throughout the year.
Dewire Residence Hall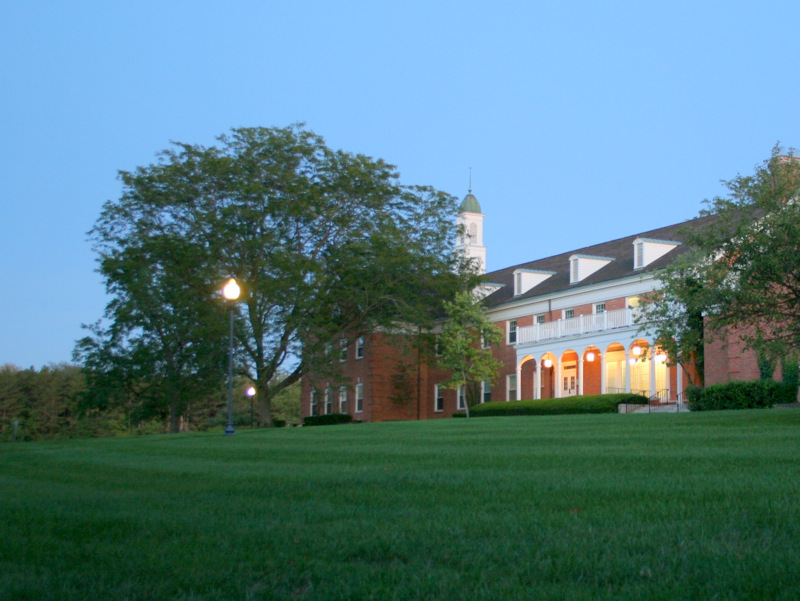 The Dewire Residence Hall provides single-occupancy accommodations for students who commute and desire accommodations one to four nights per week. The facility includes a kitchen, study area and exercise room.
Helen Werner Apartment Building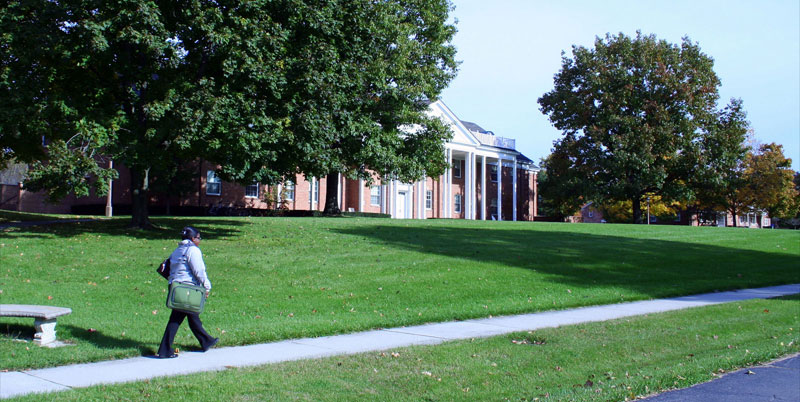 The three-story Helen Werner Apartment Building offers efficiency and one-bedroom apartments for adult living. A community room, laundry facilities and small storage areas also are provided.
Kleist Manor Apartments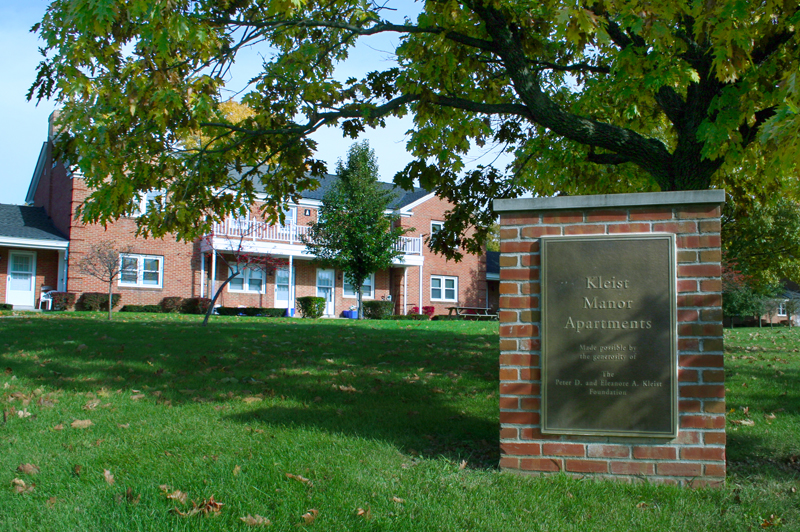 Kleist Manor provides one-bedroom apartments and two-bedroom townhomes arranged in a community of five separate buildings.