April 20 half-day workshop
Sex at Church: The Problem of Shame and the Promise of Grace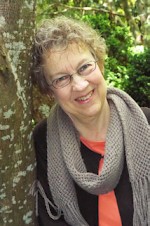 Combining her experience as a church pastor and psychologist, Karen A. McClintock will address the issue of shame in the church in a workshop at MTSO. "Sex at Church: The Problem of Shame and the Promise of Grace" will take place from 12:30 to 4:30 p.m. April 20.
Tuition for the workshop is $30, which covers all sessions, afternoon refreshments and one-half continuing education unit. Students may attend for free. Advance registration is required and is available here. 
The workshop will provide participants with a look into theologically based sexual shame and active shame dynamics in congregations. McClintock will offer ways for congregations and clergy to open up safe and healing conversations, heal sexual wounds, and affirm sexual diversity.
Workshop participants will:
Review outdated sexual morality codes from scripture and faith traditions.
Learn to recognize shame in their own lives and reduce shame transference in pastoral leadership.
Learn to manage sexual topics at church with humor, ease and grace.
Karen A. McClintock is an elder in the United Methodist Church, psychologist, author and congregational consultant. Raised in Columbus, she attended seminary at Pacific School of Religion and thereafter worked as a parish pastor and chaplain. She assisted healthcare providers with multiple-loss grief during the AIDS epidemic in the San Francisco Bay area.
McClintock's book Shame-Less Lives, Grace-Full Congregations sheds light on patterns of shame that limit congregational joy and health. Her new book, due to be published in April by Ohio State University's Trillium Press, is My Father's Closet, a memoir about growing up with her gay father and her journey to learn more about the secrets her family kept for more than 40 years. Books will be available for purchase at the workshop.
This workshop is offered by the Theological Commons at MTSO, which promotes the sharing of knowledge and experience between students, faculty, clergy and the public for the benefit of all participants and those they serve.