From The President
Thanks to the Big Give, we'll receive more than you give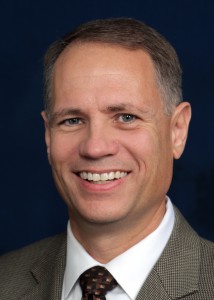 As we approach the end of the school year and prepare to send another graduating class on to lives of ministry and service, I am reminded of the many partners we have in this important work. I am grateful for all that so many of you do to support the seminary and our students.
We have a wonderful opportunity to continue that support in a very impactful way. The Columbus Foundation has just announced another of its "Big Give" 24-hour online giving events. This one will be held from 10 a.m. Tuesday, May 12, to 10 a.m. the next day.
The Columbus Foundation has made $1.3 million in bonus money available, to be split on a pro rata basis among all nonprofits whose donors give during that brief period. In other words, we'll receive more than you give.
In order for your gift to qualify for bonus-pool matching, you will need to donate to us online with a credit card through the Columbus Foundation's website. We have posted instructions at www.mtso.edu/biggive. Per the foundation's guidelines, all gifts will go to Methesco's Greatest Needs Fund.
You may recall that MTSO was a leading participant in the Big Give when it was last offered in the fall of 2013. You helped us raise $50,790 – an amount that was matched by the Columbus Foundation with another $6,201. Of 569 participating nonprofit organizations, MTSO was one of only 40 to receive more than 100 individual contributions and one of 44 to receive more than $50,000. The average gift to MTSO was $430 – 58 percent higher than the average across all participating organizations.
We have set a goal to raise $60,000 in this year's event, which comes at a perfect time: We are finalizing our plans for the 2015-16 school year and building the financial support to make it a success. I hope you will circle May 12 and 13 on your calendar and seize the chance to make a gift with extra impact for MTSO.
Thank you for prayerfully considering how you can be a part of this important opportunity.