From The President
A word of gratitude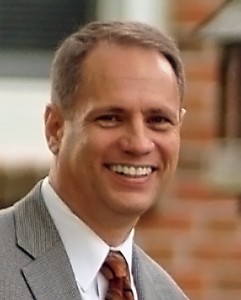 From here in sweltering Central Ohio, I'd like to wish you a happy new year. You're no doubt aware that the rhythms of an academic institution—not unlike those of many churches—tend to turn the standard Gregorian calendar on its head. As we pass through mid-summer and launch a new year on the MTSO campus, it's also an appropriate time for thanksgiving.
We closed our 2010-11 year with a deep sense of gratitude for the many ways you, our alumni and friends, contribute to the vital work of this school. Your generosity helped us to exceed our annual fund goal. Your referrals of prospective students have helped provide us with an extremely promising incoming class. And in your daily lives, you provide a model of the Christian values we hold dear as a school.
We expect to conclude the upcoming academic year by celebrating the graduation of one of the largest classes in our history. Those well-prepared grads will join thousands of fellow MTSO alums in work of lasting significance.
Your faithful support makes their ministry possible. It's as simple as that. On behalf of all of our students and all those they will serve, lead, counsel and teach throughout their ministries, thank you.