From The President
Thinking sustainably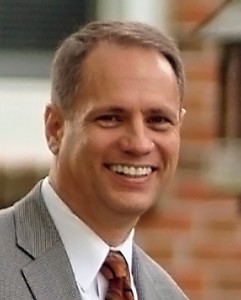 Welcome to a transitional issue of Campus View. With this installment of our newsletter, we are moving toward an all-electronic format. While this installment is being published both on paper and via email, future newsletters will be emailed only. All current and recent issues also will be archived online for your convenience.
We believe this new method of delivery is an improvement on several levels. Without the costs and lead time of printing and mailing, we'll be able to bring you fresh news from our busy campus more frequently. Also, your full-featured Campus View email will be a convenient gateway to various areas of our newly redesigned website.
Finally, this move aligns with our effort to be stewards of a more sustainable campus, partly by consuming less paper. (For instance, you might find it interesting that the majority of "papers" our students write are now submitted electronically.)
Because we realize some things are good to simply hold in our hands and place on our coffee tables, The Story Magazine and Annual Report will continue to be published via traditional means.
Please enjoy this issue of Campus View, with its focus on campus life and events as our year comes to a close. Please watch your email for our next issue, in which we will be looking together toward the fall and all of its opportunities for learning, growth and service.