Christian Century Article
Mercadante punctures 'spiritual but not religious' myths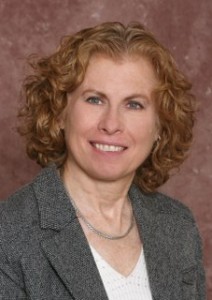 Do people become "spiritual but not religious" because they've been grievously wounded by the church? Rarely. Are they unusually self-centered? Not necessarily. Are there opportunities for the church to engage them in theological discussion? Professor Linda Mercadante believes there often are.
Mercadante, who holds the Straker Chair of Historical Theology at MTSO, summarized years of research into so-called "SBNRs" in an article she wrote for the May 30 issue of the Christian Century magazine.
MTSO has reproduced the full text of the article with permission here.
"It's tempting to dismiss SBNRs as salad-bar spiritualists concerned primarily with themselves. But for both demographic and theological reasons it is important to think more deeply about the people who invoke that description," Mercadante writes.
"They represent a profound challenge and an opportunity for religious groups today. Furthermore, from my intensive series of interviews over the past few years with people who regard themselves as SBNR, I've learned that many popular assumptions about this group are off target."
In 2010, Mercadante was named a Henry Luce III Fellow in Theology, which provided sabbatical funding for her SBNR research. She has shared her unique expertise on the topic though lectures and interviews around the country.
Lakeside, the Chautauqua on Lake Erie, has announced that Mercadante will be the Chaplain of the Week for Aug. 5-10. A special MTSO Lakeside lunch is being planned for 12:30 p.m. Aug. 8.