From The President
Engaged in the wider world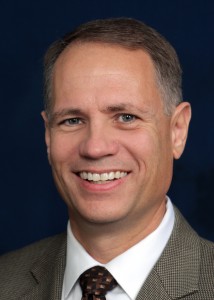 Our seminary is a complex web of relationships with myriad objectives, wherein it often seems we are going multiple directions. This issue of Campus View illustrates there is a great deal of congruity and synergy as well.
As you peruse this issue, I trust you'll be struck by the many ways MTSO's students, alumni and faculty seek to understand, serve and connect with communities beyond our campus. For instance, you'll read about a student who has spent her first year at MTSO writing theological commentaries for the excellent State of Formation website, a clearinghouse for interreligious dialogue.
You can listen to a faculty lecture on Christian sensitivity in interreligious relations, and you can read an eye-opening Christian Century article by an MTSO professor on the ways the church might connect with those who consider themselves spiritual but not religious. A May graduate shares his thoughts as he begins a two-year term as the West Ohio Annual Conference's resident pastor at Anderson Hills UMC in Cincinnati, where he hopes to broaden his church's connectional ministries.
We celebrate the ordination and commissioning of many recent graduates, and we note with sadness the passing of Emeritus Professor of Church Administration Harold McSwain.
It goes without saying that we take seriously the academic rigor of our classrooms (including in two sessions this summer) and cherish the bonds that sustain the MTSO family. Yet the stories below remind us that, at its core, this school is a launching pad for Christian engagement in the wider world.