Know A Potential Seminarian?
Fall Open House welcomes prospective students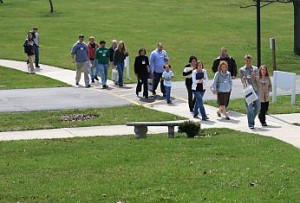 While MTSO welcomes visits from those considering theological education throughout the year, special Open House events offer unique opportunities to learn about the MTSO experience.
At the Fall Open House Oct. 1, prospective students will have a chance to sit in on classes, tour apartments and residence halls, learn about MTSO's many scholarships and other financial aid opportunities, and meet with current students.
If you're considering theological education or know someone who is, we invite you to read more about campus visits.