Vocational Discernment
Alumni panel talks traditional ministry with current students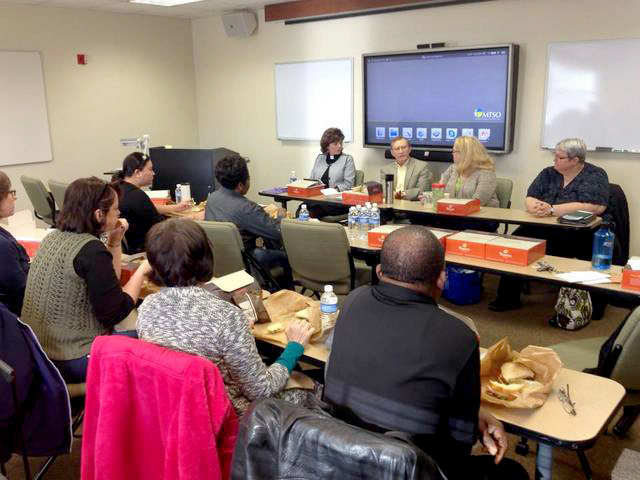 MTSO alumni shared their wisdom April 28 during the Spring Semester's alumni discernment panel for students planning to go into traditional ministry.
The alumni panelists were Rev. Virginia Lohmann Bauman, senior pastor of St. John's United Church of Christ in Columbus; Rev. Steve Harsh, retired United Methodist pastor; Rev. Shannon Marie Berry, pastor at Asbury United Methodist Church in Greeneville, Tenn.; and Rev. Robin Baer, pastor of McConnellsburg United Methodist Church in McConnellsburg, Pa.
They shared favorite resources and encouraged students to embrace the intellectual opportunities at MTSO as both students and alumni. All panelists agreed on the importance of self-care in ministry, and much of the discussion centered on ministry challenges, including those faced by women. Students had questions about ordination processes, what names and titles the alumni pastors use in various contexts, and transformative leadership.
"It takes a great deal of courage to be in ministry these days," said Lohmann Bowman.
This panel was part of an ongoing alumni discernment series offered through the Office of Vocational Discernment. Previous panels have included alumni in nontraditional ministry, graduate school and counseling.
Learn more about MTSO's vocational discernment offerings at www.mtso.edu/discern.