From The President
A thank you and a request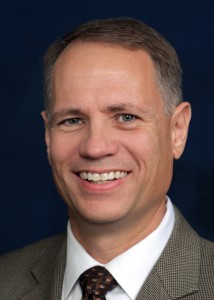 Greetings on behalf of our seminary community as we conclude an exciting school year. Please read through this edition of Campus View for coverage of recent events and information on summer gatherings at annual conferences and other church meetings.
I want to thank those of you who participated in the Columbus Foundation's Big Give last month. Unfortunately, we will not receive information about your gift from the foundation until the end of this month, at virtually the same time we close our fiscal year. It would be extremely helpful to us if those who gave to MTSO through the Big Give would use the following e-mail address now to give us your name and the amount of your gift: igavetobiggive@mtso.edu.
For those of you who haven't given yet this year, today is a great day to do it. Our online giving page will make it easy for you to do so. A gift to Methesco's Greatest Needs will help us end the fiscal year well. A gift to the Seminary Scholarship Fund will help make a difference for students discerning whether they can afford to start their theological education in the fall. This scholarship support is available for all master's degree programs.
I am grateful for all the ways so many of you have supported our shared mission in the past year. Please don't hesitate to be in touch with me at 740-362-3121 or jrundell@mtso.edu with any thoughts or questions. Have a good summer!