From The President
Campus transitions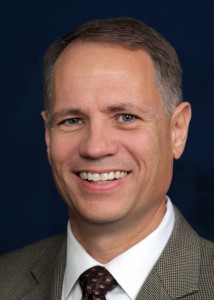 I am pleased to extend springtime greetings to you from the seminary, where in just two months we'll be sending our 50th class of graduates into the world to serve. Not unlike the liturgical year, the academic year is one of cycles, patterns and rituals, yet the seminary is quite different from year to year.
Each class is unique, and the life of the school is impacted by our students' varying values and ideas. This is a good thing. We are not a school that teaches a static body of material over and over again. Typically, it is the students who come and go, but this year an alumna-turned-administrator and a beloved longtime professor both are moving on to new but connected forms of service.
Rev. Benita Rollins, MTSO's director of alumni and church relations since 2007, will become superintendent of the Tuscarawas District of the East Ohio Conference of the United Methodist Church in July. Benita left as a student 30 years ago to serve the church, and now she goes off to do so again. That is what we are about!
Dr. Vergel Lattimore, Beeghly Professor of Pastoral Care and Counseling and director of the MAADAM/MACM programs for the past 21 years, will retire June 30. Vergel will return to North Carolina to be closer to family and to serve his denomination at Hood Theological Seminary. He has been an outstanding member of this community and has been essential to the great success of the MACM program.
It is seldom easy to lose colleagues and friends from a community. And yet change is part of what keeps us alive. In Benita and Vergel, we have two people who have built deep relationships on campus as well as in the larger community. They leave behind much that will endure.