Sustainability
The MTSO farm gets a name and a new web presence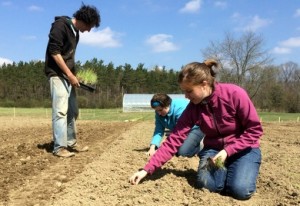 MTSO is pleased to announce the name of its organic agriculture initiative: Seminary Hill Farm. We will promote the farm in the wider community under that name while making clear the connection between sustainable agriculture and larger mission of MTSO.
The web address www.seminaryhillfarm.org will direct visitors to a section of the www.mtso.edu website devoted to the farm and the role it plays in the school's commitment to sustainability and eco-theology. The same web pages will be accessible at the address www.mtso.edu/farm.
We encourage you to visit the website and help us spread the word about this exciting new chapter in the life of your seminary.