From The President
News of our commencement speaker, and a staffing update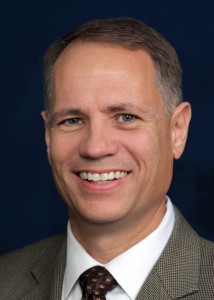 It is finals week on campus, and commencement is just around the corner for the latest MTSO graduates to head into new lives of ministry and service.
In this issue of Campus View, you'll find news about recognition of our graduating seniors, alumni preparing for ordination and commissioning, and events at the MTSO House in Lakeside this June. Also, I have two things to bring to your attention.
First, this year's graduation speaker is Dr. Paul Minus, professor emeritus of church history. Dr. Minus was one of four MTSO faculty members arrested as a part of a civil rights witness in Jackson, Miss., 50 years ago this past Easter Sunday. He is currently engaged in issues of ecological justice and sustainability in the Claremont, Calif., area. You'll find more about commencement and Dr. Minus's background in a story below.
Second, I want to share with you some staffing changes that affect how we connect to various communities for development and recruiting. Rev. Stan Ling is retiring as a clergy member of the West Ohio Conference of the United Methodist Church and also as MTSO's development director. Rev. April Casperson will become vice president for institutional advancement.
April has been on staff since January 2007, serving most recently as director of enrollment management and scholarship development. Going forward, she'll lead our admissions and development efforts. Claudine Leary will continue full-time as a development officer. David Allen, currently an admissions recruiter, will become director of admissions. Sally Murphy and Tashea Campbell will continue as half-time admissions recruiters.
I am grateful for Stan's work and excited to have this reconfigured advancement team in place going forward, extending our seminary's presence to multiple communities and constituencies. I hope you will feel free to contact me or any of them if we can be of service.