SAME DATE AND TIME
MTSO will hold virtual commencement online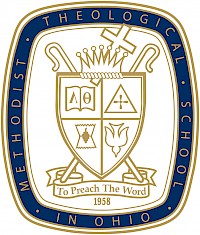 MTSO will hold its 2020 commencement online at 11 a.m. May 23. All are invited to tune in. A link will be shared closer to the date on our commencement web page and via MTSO's social media channels.
The online ceremony will include most traditional elements of MTSO's past commencement ceremonies, including a virtual academic procession, the conferring of degrees and individual recognition of each graduate.
The decision to hold an online ceremony was reached after President Jay Rundell presented the idea to members of the class of 2020 in a video meeting and found them receptive.
"With lingering uncertainty about large-event scheduling for the foreseeable future, this will give this class an opportunity to mark and celebrate an important milestone now," Rundell said in an email to the campus community. "Certainly this is not what we had all envisioned as the semester began, but I am confident that our entire community can come together to make this work and make it special for this class."
MTSO will award master's degrees in divinity, counseling ministries, theological studies and practical theology, as well the Doctor of Ministry degree, at the May 23 ceremony.