Debbie and John Pitney during the construction of their home in Oregon
By John Henderson (M.Div. '16)
John and Debbie Pitney graduated from MTSO in 1976, long before ecotheology was a common topic of classroom discussion, before a solar grid was powering classrooms and before Dunn Dining Hall served fresh organic produce grown on campus. Yet it's hard to imagine how anyone could better model the ecological values that infuse MTSO's campus community today.
Most recently, they have built and moved into a new home in Oregon that goes well beyond mere energy efficiency. They call it a "net-zero" home, but even that's a misnomer: It will produce more energy than it uses each year. The Pitneys' amazing new abode is a capstone on four decades of ministry committed to the work of environmental and food-system justice.
In the early 1980s, they were reappointed to Nome Community UMC in the Alaska Conference. John refers to the experience as a "life changer" that deepened his understanding of the ways scripture offers a moral response to land, wealth and economic conditions.Debbie and John met as students at MTSO in 1973 and were married on campus three years later in a ceremony officiated by Professor Chuck Foster and involving a host of other MTSO clergy. Upon graduation in 1976, they headed west to serve congregations in Idaho as ordained United Methodist elders.
After five years in Alaska, they found their way to Oregon, where John had grown up on a farm and first developed his commitment to using resources wisely. They recently retired after 16 years at First UMC in Eugene, where Debbie served as senior pastor and John served on staff.
At First UMC, they worked with parishioners to develop ministries related to food-system and climate justice. The church installed a photovoltaic power system with the help of the Solar Congregations Initiative of Oregon Interfaith Power and Light. And through That's My Farmer, a program John started, First UMC was one of more than 20 local faith communities to back community-supported agriculture programs on 15 small, sustainable farms around Eugene. John also writes and performs songs with themes including economic and climate justice, civil resistance, and progressive faith. He has recorded three albums.
Throughout their ministry, the Pitneys lived out their convictions at home, upgrading several parsonages with solar hot water systems. "What we did on Sundays didn't make any difference unless it affected what we were doing every other day of the week," Debbie said.
Upon deciding to retire to McMinnville, Oregon, a county seat an hour southwest of Portland, the Pitneys considered various options for a low-energy lifestyle before settling on a drastic one: They purchased a 75-year old house in poor repair and tore it down in March 2015 to make way for their new net-zero home, which they also call a "forever house."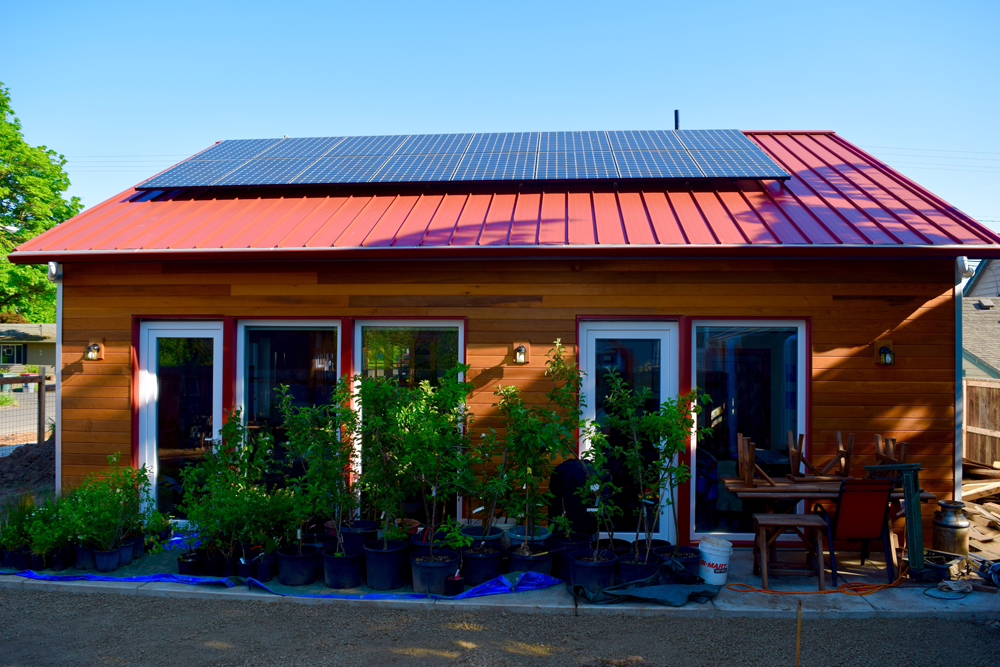 "A forever kind of house is one that has a good chance of lasting for a long time," Debbie said. "It treats eternity here on earth very seriously."
Construction on the new, 1,000-squarefoot house began in September 2015 and was completed by the end of March. They have documented the project extensively online.
Debbie and John were in the house every day from January on, assisting with construction. This included repurposing wood from the old house. John did much of the work in a wood shop that belongs to a local United Methodist congregation.
With 13-inch exterior walls and triplepane windows more than 3 inches thick, the 1,000-square-foot net-zero home is exceptionally well insulated. To keep it from becoming "a moldy slime-ball," in John's words, it uses mechanical ventilation that exchanges one-third of the house's air every hour. The water supply comes from 9,000 gallons in rainwater storage.
The home is Passive House certified, meeting a standard for energy efficiency that calls for dramatically reducing a building's energy use and ecological footprint. This allows a photovoltaic solar system to produce a yearly energy surplus – which the Pitneys will use to charge their electric car.
"Bottom line – we are doing something visible," John said. "It's not going to solve the climate-justice issue, but it becomes an occasion for us to have lot of conversations with people about what's at stake and what we need to be doing."
Opportunities for conversation should come easily since the house is near the middle of town. The Pitneys wanted to build their home in an area with easy access to McMinnville's amenities and high visibility, in hopes of inspiring others to consider a new standard of living. The grocery store, library, church and pool all are within walking distance.
"We didn't want to build an exclusive house outside of town. We wanted to be in the neighborhood," John said. While the home was under construction, "we were literally giving six or seven home tours per week."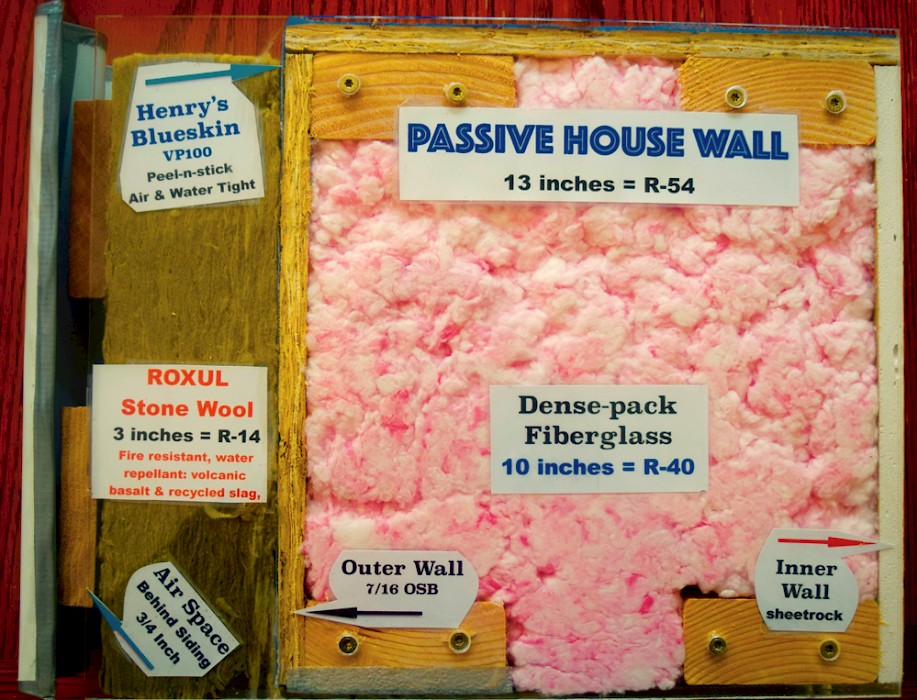 "We are here to encourage people," he said. "We need to move toward everyone living to this standard. There is a lot at stake. If we don't keep 80 percent of fossil fuels in the ground, we have no chance of maintaining a planet with livability that we can pass on to our children and grandchildren."
"We are made from this wondrous humus under our feet. To live in a way that demeans that in any way is totally demeaning to ourselves."
Although John and Debbie are four decades removed from MTSO, they agree that their seminary experience laid the groundwork for what their ministry became.
"It wasn't supposed to be a theological education that removed us from the world and made us feel set apart," Debbie said. "It was a theological education that put us in the midst of the world and basically said, 'If you are not in the midst of the world, you are not doing your job.' That's what I experienced there."
The Pitneys said they continue to be inspired by MTSO's movement toward an emphasis on ecotheology, with the creation of Seminary Hill Farm and increased dialogue around environmental justice in the classroom.
"I'm very proud to be from an institution that has that kind of vision and insight," John said. "It makes a difference for seminary students."
Methodist Theological School in Ohio prepares leaders of many faith traditions for lives of lasting significance in service to the church and the world. In addition to the Master of Divinity degree, the school offers master's degrees in counseling, theological studies and practical theology, along with a Doctor of Ministry degree. 
Engage with MTSO through Facebook and Twitter (@MTSOedu).
CONTACT: Danny Russell, director of communications
drussell@mtso.edu, 740-362-3322