September 25, 2013
News
The Big Give: MTSO raises $56,000-plus in 24 hours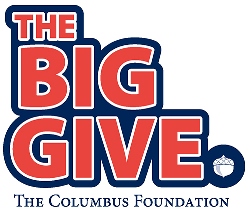 The MTSO community gave big. In a single 24-hour period, 118 supporters of Methodist Theological School in Ohio combined with the Columbus Foundation's Big Give bonus pool to contribute $56,991 to the MTSO annual fund.
During the 2013 Big Give, held Sept. 17 and 18, each credit card donation to MTSO through columbusfoundation.org was matched by money from a bonus pool of more than $1.1 million. Donor gifts to MTSO of $50,790 generated $6,201 from the bonus pool. In addition, the Columbus Foundation paid all credit card transaction fees, effectively increasing MTSO's gift receipts by another $1,194.
In terms of both dollars raised and number of donors, MTSO was a leading participant in the Big Give. Of 569 participating nonprofit organizations, MTSO was one of only 40 to receive more than 100 individual contributions and one of 44 to receive more than $50,000. The average gift to MTSO was $430 – 58 percent higher than the average across all participating organizations.
This was MTSO's first time participating in the Big Give. The Columbus Foundation sponsored one previous Big Give in November 2011. Big Give events are not regularly scheduled; the foundation announced this year's event four weeks in advance.
"We're honored to be affiliated with the Columbus Foundation and extremely gratified by the participation of the MTSO community in our first Big Give," said MTSO President Jay Rundell. "We received gifts both from longtime donors and from recent graduates who seized this opportunity to support those who are following them into ministry. It was an inspiring day of philanthropy and a welcome boost to our ongoing efforts to encourage investment in our students' preparation for leadership and service."
MTSO will send individual letters of acknowledgement to those who contributed during the Big Give as soon as a complete list of donors is provided by the Columbus Foundation.
Methodist Theological School in Ohio prepares leaders of many faith traditions for lives of significance in service to the church and the world. The school offers master's degrees in divinity, counseling ministries, theological studies and practical theology, as well as a Doctor of Ministry degree. For more information, visit www.mtso.edu.
CONTACT:
Danny Russell, director of communications
drussell@mtso.edu, 740-362-3322