June 24, 2015
News
Thanks to Big Givers, MTSO raises more than $49,000 in 24 hours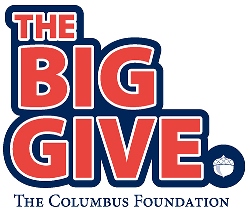 The Columbus Foundation has released details of its Big Give event, and Methodist Theological School in Ohio is gratefully celebrating the receipt of $49,273 from donors and the Big Give bonus pool. As required by the foundation, all gifts went to the MTSO annual fund, which provides resources for student scholarships and other significant budgetary needs.
In all, 87 MTSO donors gave $44,670 in credit card gifts and foundation donor grants May 12 and 13, an amount amplified by $4,603 from the Columbus Foundation's $1.4 million bonus pool. Each participating organization received a 10.3 percent bonus. In addition, the foundation paid all credit card transaction fees.
The average participating organization in the Big Give received 34 gifts and raised $23,191 before the bonus.
This was MTSO's second time participating in the Big Give. The first was in the fall of 2013. Big Give events are not regularly scheduled; the foundation announced this spring's event four weeks in advance.
"It was gratifying to join so many others from Greater Columbus in a great day of philanthropy," said MTSO President Jay Rundell. "The Big Give donations we received from students, alumni, faculty, staff, emeriti, trustees and friends show the value our community places on the work of this place. We thank the Columbus Foundation for inspiring this special event."
MTSO acquired a complete list of donors from the Columbus Foundation June 22 and has begun sending individual letters of acknowledgement to those who contributed.
Methodist Theological School in Ohio prepares leaders of many faith traditions for lives of lasting significance in service to the church and the world. In addition to the Master of Divinity degree, the school offers master's degrees in counseling ministries, theological studies and practical theology, along with a Doctor of Ministry degree.
CONTACT:
Danny Russell, director of communications
drussell@mtso.edu, 740-362-3322