August 10, 2011
News
National Council of Churches honors Bishop Judith Craig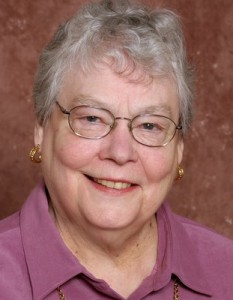 Bishop Judith Craig, MTSO's bishop in residence and visiting professor of church leadership, has been honored by the National Council of Churches at its Circle of Names reception. At an event held in Cleveland in June, Craig and five other women of faith were honored for their contributions to church and society.
Elected to the episcopacy of the United Methodist Church in 1984, Craig led conferences in the Michigan and Ohio West areas for eight years each. She made history in 1996 as the first woman to deliver the traditional Episcopal Address opening the United Methodist Church's quadrennial General Conference.
The other honorees were former Cleveland Mayor Jane Campbell; Bishop Elizabeth Amy Eaton of the Northeast Ohio Synod of the Evangelical Lutheran Church in America; Edith A. Guffey, associate general minister of the United Church of Christ; the Very Rev. Tracey Lind, dean of Trinity Episcopal Cathedral in Cleveland; and Rev. Georgina Thornton, pastor of Grace AME church in Warren, Ohio.
The Circles of Names Campaign aims to create support for women's ministries and build a foundation toward long-term sustainability of women's ministries and gender justice. More information about the event is available at NCCUSA.org.
Methodist Theological School in Ohio prepares transformational leaders of many faith traditions for service to the church and the world. MTSO offers master's degrees in divinity, counseling ministries, theological studies and practical theology, as well as a Doctor of Ministry degree. For more information, visit www.mtso.edu.
CONTACT:
Danny Russell, director of communications
drussell@mtso.edu, 740-362-3322