March 14, 2012
News
Wisconsin's Bishop Lee will address 2012 graduates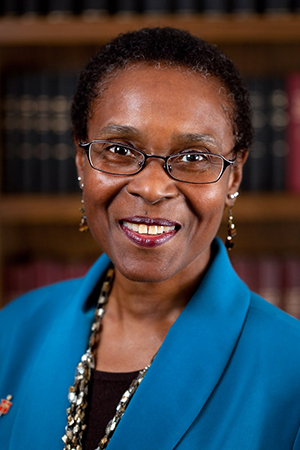 Bishop Linda Lee, who presides over the Wisconsin Episcopal Area of the United Methodist Church, will deliver Methodist Theological School in Ohio's 2012 commencement address May 19.
Lee assumed leadership of the Wisconsin Area in 2004. In 2000, she became the first African-American woman to be elected bishop in the North Central Jurisdiction, presiding over the Michigan Area for four years.
Born in Cleveland, Lee has served United Methodist congregations in Ohio and Michigan. In the late 1980s, she was assistant to the dean for educational administration at MTSO, focusing on the Master of Arts in Alcohol and Drug Abuse Ministries program. Lee will retire from the episcopacy in September and plans to join Garrett-Evangelical Theological Seminary as bishop-in-residence in 2013.
"We're delighted that our graduates and guests will benefit from the wisdom of a former member of our campus community as she looks back on a groundbreaking ministry," said MTSO President Jay Rundell. "We're also happy to hear about her new role with our sister seminary. As a school that has been blessed by the contributions of Bishop Judy Craig, we're well aware of the value a bishop-in-residence brings to theological education."
The MTSO commencement ceremony begins at 11 a.m. May 19 in the Dickinson Courtyard on the MTSO campus. Guests are welcome, and tickets are not required. More commencement information is here.
Methodist Theological School in Ohio prepares leaders of many faith traditions for lives of significance in service to the church and the world. The school offers master's degrees in divinity, counseling ministries, theological studies and practical theology, as well as a Doctor of Ministry degree. For more information, visit www.mtso.edu.
CONTACT:
Danny Russell, director of communications
drussell@mtso.edu, 740-362-3322