January 31, 2014
Event
MTSO faculty lecture delves into the 'spiritual but not religious'
Mercadante speaks on 'The Fleeing Nones' March 27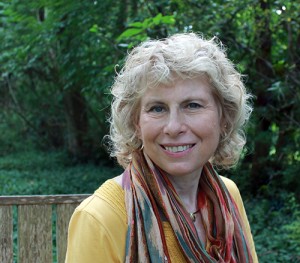 Methodist Theological School in Ohio Professor Linda Mercadante will present a faculty lecture, "The Fleeing Nones: Food for Thought from the Spiritual but not Religious," at 7 p.m. March 27 in the Alford Centrum on the MTSO campus, 3081 Columbus Pike in Delaware. The event is free and open to the public.
Mercadante, who holds the Straker Chair of Historical Theology at MTSO, has spent five years researching her new book, Belief Without Borders: Inside the Minds of the Spiritual but not Religious, which is being published in early March by Oxford University Press. Publishers Weekly says the book "paints a group that applies typically American values of personal responsibility, freedom, and self-determination to the realm of belief."
Mercadante was named a 2010-11 Henry Luce III Fellow in Theology for her work on the topic. Among Mercadante's other books is Bloomfield Avenue: A Jewish-Catholic Jersey Girl's Spiritual Journey.
In her faculty lecture, sponsored by the Theological Commons at MTSO, Mercadante will share insights gleaned from her academic work as well as interviews with hundreds of so-called "nones" or "SBNRs." Among the questions she will address are these:
Why do some SBNRs exempt themselves from organized religion – and why do some within the church see themselves as SBNR?
What do SBNRs believe? Are they "salad bar spiritualists" or is there a coherent narrative that cuts across class, race, geography and economics?
What will their effect on society be?
What can organized religion learn from SBNRs, and what might it offer them?
Mercadante discussed her book and research in a Jan. 10 interview with the Columbus Dispatch.
Methodist Theological School in Ohio prepares leaders of many faith traditions for lives of significance in service to the church and the world. The school offers master's degrees in divinity, counseling ministries, theological studies and practical theology, as well as a Doctor of Ministry degree. For more information, visit www.mtso.edu.
CONTACT:
Danny Russell, director of communications
drussell@mtso.edu, 740-362-3322