January 12, 2015
Event
John Swinton will speak on disability and theology at MTSO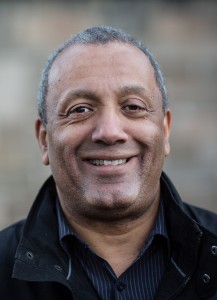 Theologian and author John Swinton, chair of divinity and religious studies at the University of Aberdeen, Scotland, will deliver a free public lecture at MTSO at 7 p.m. Jan. 26. The lecture, "Time, Hospitality and Belonging: Towards a Practical Theology of Disability," will be held in the Alford Centrum on the MTSO campus.
Swinton, a widely influential voice on the intersection of theology and disability, has published extensively within the areas of practical theology, mental health and human wellbeing.
Trained as a nurse, chaplain and theologian, he teaches multidisciplinary courses in healthcare and spirituality, and he founded and directs the unique Centre for Spirituality, Health and Disability. Books Swinton has authored or co-authored include Dementia: Living in the Memories of God, Disability in the Christian Tradition: A Reader, Spirituality and Mental Health Care, and, most recently, Mental Health: The Inclusive Church Resource.
The event is presented by the Theological Commons at MTSO, which promotes the sharing of knowledge and experience between students, faculty, clergy and the public for the benefit of all participants and those they serve.
Methodist Theological School in Ohio prepares leaders of many faith traditions for lives of lasting significance in service to the church and the world. In addition to the Master of Divinity degree, the school offers master's degrees in counseling ministries, theological studies and practical theology, along with a Doctor of Ministry degree.
CONTACT:
Danny Russell, director of communications
drussell@mtso.edu
740-362-3322