November 6, 2014
Event
Glide Memorial UMC Pastor Karen Oliveto speaks at MTSO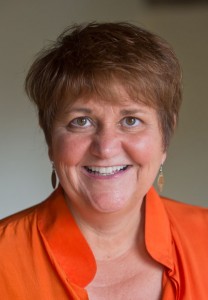 Karen Oliveto, senior pastor of Glide Memorial United Methodist Church in San Francisco, will deliver a free public lecture in MTSO's Alford Centrum at 7 p.m. Nov. 19. The lecture, titled "About Those Strangely Warmed Hearts: A United Methodist In(queer)y," is presented by the student group LIFE@MTSO.
A scholar and activist, Oliveto holds a Ph.D. from Drew University and is a past board chair of the Reconciling Ministries Network, a grassroots organization committed to the full inclusion of GLBTQ persons in the life and ministries of the United Methodist Church. She is co-author of the book "Talking about Homosexuality: A Congregational Resource" and has written numerous articles, hymns and liturgies.
Glide Memorial UMC is a well-known congregation in the California-Nevada Annual Conference of the United Methodist Church. Its mission is "to create a radically inclusive, just and loving community mobilized to alleviate suffering and break the cycles of poverty and marginalization."
Methodist Theological School in Ohio prepares leaders of many faith traditions for lives of lasting significance in service to the church and the world. In addition to the Master of Divinity degree, the school offers master's degrees in counseling ministries, theological studies and practical theology, along with a Doctor of Ministry degree.
CONTACT:
Danny Russell, director of communications
drussell@mtso.edu, 740-362-3322