November 27, 2012
News
Mercadante featured on WOSU 89.7 FM program Conversations About Faith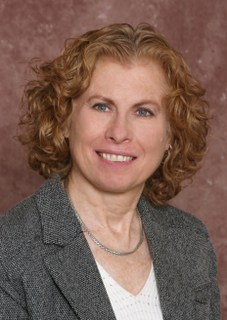 UPDATE: The program mentioned below has aired. Listen to a stream here.
Methodist Theological School in Ohio Professor Linda Mercadante will be a featured contributor on the upcoming radio presentation Conversations About Faith. Hosted by Fred Andrle, the program will air from 3 to 4 p.m. Dec. 9 on WOSU 89.7 FM NPR News. It will explore several of the many dimensions of religious faith in America.
Mercadante, who holds the Straker Chair of Historical Theology at MTSO, will discuss with Andrle her extensive research involving people who consider themselves spiritual but not religious (SBNR). Her research was awarded a Henry Luce III Fellowship in Theology for 2010-11. The Christian Century published a May 30 column by Mercadante on her research, and she is the author of a forthcoming Oxford University Press book on SBNRs.
Conversations About Faith also will feature Marsha Sinetar, Christian contemplative and author of Ordinary People as Monks and Mystics, and neurosurgeon Eben Alexander, who experienced what he believes was a journey to the afterlife while in a coma for seven days. Alexander is author of Proof of Heaven.
Methodist Theological School in Ohio prepares transformational leaders of many faith traditions for service to the church and the world. MTSO offers master's degrees in divinity, counseling ministries, theological studies and practical theology, as well as a Doctor of Ministry degree. For more information, visit www.mtso.edu.
CONTACT:
Danny Russell, director of communications
drussell@mtso.edu, 740-362-3322