January 15, 2015
News
Mercadante's book 'Belief Without Borders' named among the 'best of the best'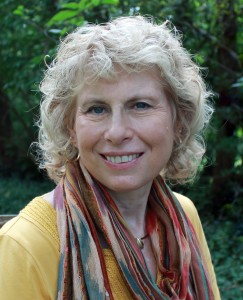 MTSO Professor Linda Mercadante's book Belief Without Borders: Inside the Minds of the Spiritual but not Religious has been named one of the Best Spiritual Books of 2014 by the multifaith website Spirituality & Practice. The site has more than 170,000 visitors per month.
In a press release, Spirituality & Practice co-directors Frederic and Mary Ann Brussat said, "We congratulate Linda A. Mercadante and Oxford University Press for this exceptional contribution to today's spiritual renaissance."
"Every year from the more than 300 books we review on the Spirituality & Practice website, we choose 50 'Best Spiritual Books'…. These are the titles that have most impressed and inspired us, and since we only review books that we want to recommend to people for their spiritual journey, this selection actually represents the best of the best."
Mercadante, who holds the Straker Chair of Historical Theology at MTSO, is an influential author and sought-after speaker on those who consider themselves spiritual but not religious. She has been interviewed on the topic by the New York Times and Columbus Dispatch, among others.
Methodist Theological School in Ohio prepares leaders of many faith traditions for lives of lasting significance in service to the church and the world. In addition to the Master of Divinity degree, the school offers master's degrees in counseling ministries, theological studies and practical theology, along with a Doctor of Ministry degree.
CONTACT:
Danny Russell, director of communications
drussell@mtso.edu
740-362-3322