July 21, 2022
NEWS
Alums and students mark ministry milestones
MTSO congratulates its alumni and students who are being ordained or commissioned within conferences of the United Methodist Church or are celebrating other significant steps within their faith traditions this year.
If you're an MTSO alum or student who should be included but isn't, please complete the brief form on our ordination and commissioning page so that we can recognize you.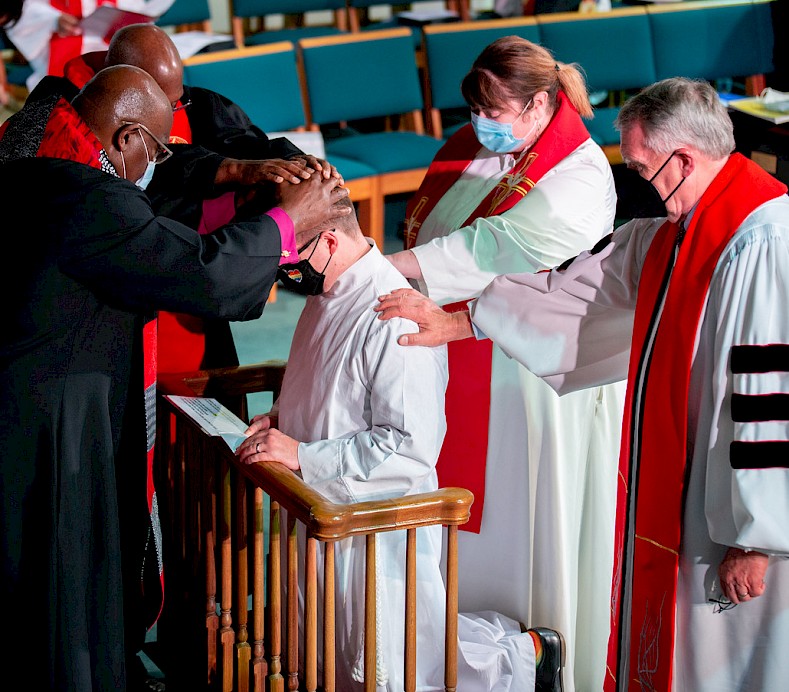 East Ohio
Elder ordination:
Rebecca Evanoff, serving Fairhope UMC and The Vine
Jacob Heskett, serving Crystal Park UMC and North Canton Faith UMC
Edward Kovacik, serving Cadiz Scott Memorial UMC
Shannon Trenton, serving Church Hill UMC
Hyeran Yu, serving Wellington First UMC
Kentucky
Elder ordination:
Daniel Henson, serving in the Red Bird Missionary Conference at First UMC and Beech Creek UMC in Manchester, Kentucky
Michigan
Elder commissioning:
Sunhwa Hopgood, serving Washington UMC
Elder ordination:
Nicholas Bonsky, serving Orchard UMC
Marva Pope, serving Sterling Heights UMC
Amy Triebwasser, serving as senior pastor of Saline First UMC
Minnesota
Deacon ordination:
Hope Hutchison, serving as director of children, youth, family and outreach ministries at Richfield UMC
West Ohio
Deacon commissioning:
Michele Luebbers
Alycia Boyer Orcena, serving at MTSO
Elder commissioning:
Marcella Ciccotelli, serving Findlay St. Marks, Ottawa Trinity and Riley Creek UMCs
Elder ordination:
Andrew Burns, serving King Avenue UMC
E. Neil Gaiser, serving Dayton Fairview UMC
Hyo-Jin Kim, serving New Carlisle First UMC
Sarah Moon
Cecil Thompson, serving Toledo Braden UMC
Kent Winkler, serving Delta UMC
American Baptist Churches USA
Ordination into ministry:
David Harris, serving as pastor of First Baptist Church of Syracuse in Jamesville, New York
United Church of Christ
Ordination into Christian ministry:
Brenda Waddell, Living Water Association, Heartland Conference, serving the Bath Church UCC
Methodist Theological School in Ohio provides theological education and leadership in pursuit of a just, sustainable and generative world. In addition to the Master of Divinity degree, the school offers master's degrees in social justice, theological studies and practical theology, along with a Doctor of Ministry degree.
CONTACT:
Danny Russell, communications director
drussell@mtso.edu, 740-362-3322