June 27, 2012
News
MTSO alumni ordained and commissioned by East Ohio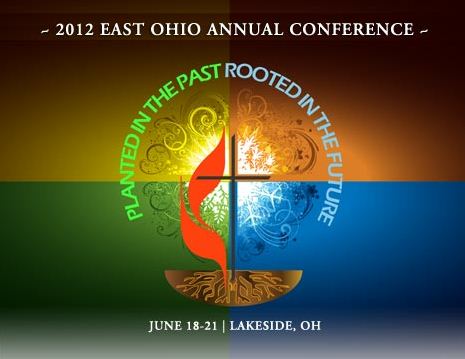 Methodist Theological School in Ohio celebrates the ordination of two alumni during the 2012 East Ohio Annual Conference of the United Methodist Church, as well as the commissioning of four graduates. East Ohio's Service for the Commission and Ordination of Elders and Deacons was held June 18 at Lakeside, Ohio.
Two MTSO alumni were ordained as elders:
Paula Archdeacon, pastor at Columbiana UMC.
Lenore Robinson, who begins as pastor of Ashland Emmanuel UMC on July 1.
Alumna Carrie Antczak, who begins as associate at Bay UMC in Bay Village July 1, was commissioned as a provisional deacon.
Three alumni were commissioned as provisional elders:
Patrice Brewer, who begins as pastor of Church of the Redeemer in Cleveland Heights July 1.
David Hull-Frye, pastor at Woodsfield UMC.
Samuel Troyer, pastor at Apple Creek UMC.
"We're honored to see our graduates ordained and commissioned at Lakeside," said MTSO President Jay Rundell. "We join our East Ohio friends in wishing them fruitful and significant lives in ministry."
For more information and photos from the ordination and commissioning ceremony, visit www.eocumc.com/ac2012/ordination.html.
Methodist Theological School in Ohio prepares leaders of many faith traditions for lives of significance in service to the church and the world. The school offers master's degrees in divinity, counseling ministries, theological studies and practical theology, as well as a Doctor of Ministry degree. For more information, visit www.mtso.edu.
CONTACT:
Danny Russell, director of communications
drussell@mtso.edu, 740-362-3322