December 17, 2013
News
Timothy Eberhart appointed assistant professor of theology and ecology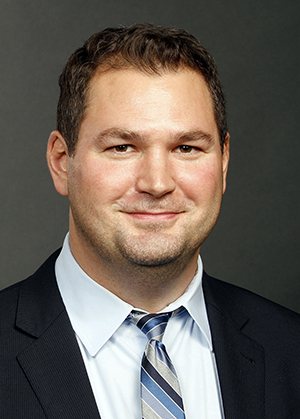 Methodist Theological School in Ohio has appointed Timothy Eberhart assistant professor of theology and ecology. Eberhart will serve MTSO and Garrett-Evangelical Theological Seminary in Evanston, Ill., through a joint appointment, teaching classes on both campuses through a variety of formats.
The appointment of Eberhart furthers MTSO's commitment to educating religious leaders around the areas of ecology, sustainability and social justice. MTSO offers ecological specializations within its Master of Divinity and Master of Arts in Practical Theology programs.
Also, the school has recently launched a sustainability and land-use initiative that includes on-campus farming. The organic farm provides a lab-like learning environment that will sharpen MTSO students' sense of what it means to work cooperatively as stewards of the earth and its creatures. In addition to providing food for the campus dining hall, the farm creates opportunities for MTSO to partner with community organizations in improving the availability of fresh, healthful produce to underserved populations.
MTSO and Garrett-Evangelical agreed to enter into partnership in October 2012 for the benefit of both seminaries and their students. This has led to shared use of educational technology in a way that enhances learning both schools and their greater communities. The joint appointment of Eberhart extends the partnership further.
Eberhart earned his Ph.D. from the Graduate School at Vanderbilt University, his Master of Divinity degree from the Vanderbilt Divinity School, and his B.A. in Religion from St. Olaf College, where he graduated magna cum laude. His doctoral dissertation was titled "Rooted and Grounded in Love: Joining God's Feast of Holy Communion in the Global Market Economy."
Eberhart has taught at Garrett-Evangelical, the Vanderbilt Divinity School and Dakota Wesleyan University. He is an ordained elder in the Dakotas Conference of the United Methodist Church and has served on various boards and committees of the church as well as other community based organizations.
"How we live as members of the creation reveals a great deal about who we believe God to be and what it means to lead a faithful existence," Eberhart said. "I'm eager to play a role in this collaborative effort to equip leaders with the wisdom of an ecological perspective and the practical knowledge of how to guide communities into the ways that lead to life."
Methodist Theological School in Ohio prepares leaders of many faith traditions for lives of significance in service to the church and the world. The school offers master's degrees in divinity, counseling ministries, theological studies and practical theology, as well as a Doctor of Ministry degree. For more information, visit www.mtso.edu.
CONTACT:
Danny Russell, director of communications
drussell@mtso.edu, 740-362-3322