March 20, 2015
News
MTSO appoints Ryan Schellenberg assistant professor of New Testament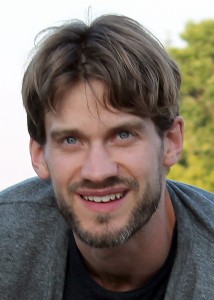 Methodist Theological School in Ohio has appointed Ryan Schellenberg assistant professor of New Testament. He will join the MTSO faculty July 1.
Schellenberg comes to MTSO from Fresno Pacific University, where he has served as an assistant professor and program director of Biblical and Religious Studies. In 2013, he won the Inspirational Teacher Award from Fresno Pacific's chapter of the Alpha Chi Honor Society.
Schellenberg earned his Ph.D. from the University of St. Michael's College in the University of Toronto, his Master of Arts in New Testament at Mennonite Brethren Biblical Seminary and his BA at Canadian Mennonite University. One example of his work is teaching Paul's prison letters with an eye toward the role of incarceration in the U.S. criminal justice system.
Schellenberg is the author of Rethinking Paul's Rhetorical Education: Comparative Rhetoric and 2 Corinthians 10-13, published by the Society of Biblical Literature. His peer-reviewed journal articles include "The First Pauline Chronologist? Paul's Itinerary in the Letters and in Acts" in the Journal of Biblical Literature, and "Does Paul Call Adam a 'Type' of Christ? An Exegetical Note on Romans 5,14" in Zeitschrift fur die neutestamentliche Wissenschaft.
"We're excited to bring such an energetic and thoughtful scholar to campus," said MTSO President Jay Rundell. "Dr. Schellenberg will guide our students in taking a fresh look at the texts that shape our work as religious leaders."
Added MTSO Dean Lisa Withrow: "Dr. Schellenberg brings a wealth of academic research and teaching expertise to our faculty. He is passionate about cultivating a theological imagination through critical study of the Bible as a catalyst for transformative engagement with the church and the world."
Methodist Theological School in Ohio prepares leaders of many faith traditions for lives of lasting significance in service to the church and the world. In addition to the Master of Divinity degree, the school offers master's degrees in counseling ministries, theological studies and practical theology, along with a Doctor of Ministry degree.
CONTACT:
Danny Russell, director of communications
drussell@mtso.edu, 740-362-3322