June 29, 2016
NEWS
MTSO appoints two new faculty members
Francesca Nuzzolese and Elaine Nogueira-Godsey begin teaching in spring 2017.
Methodist Theological School in Ohio has appointed two new faculty members. Francesca Nuzzolese will serve as associate professor of pastoral care and counseling. Elaine Nogueira-Godsey will serve as assistant professor of theology, ecology and race. Both will begin teaching in the Spring Semester of the upcoming academic year.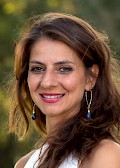 Nuzzolese comes to MTSO from Palmer Theological Seminary and Eastern University in Philadelphia, where she is associate professor of pastoral care and spiritual formation. She earned a Bachelor of Divinity degree from Baptist International Seminary in Ruschlikon, Switzerland; a Master of Theology from Melbourne College of Divinity in Australia; and a Doctor of Theology from Columbia Theological Seminary in Decatur, Georgia. She is the author of Just Care: Pastoral Counseling with Socioeconomically Vulnerable Women. View Nuzzolese's curriculum vitae.
"Through her research and activism, Dr. Nuzzolese brings to MTSO significant experience walking with those who are marginalized," said MTSO Dean Lisa Withrow. "Her time in Australia and her native Italy have shaped her into a wonderful scholar-teacher who will add an important voice in our pastoral care and counseling department."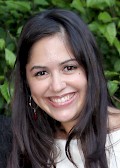 Nogueira-Godsey comes to MTSO from the University of Johannesburg in South Africa, where she is a post-doctoral research fellow. She earned a Bachelor of Arts degree from Faculdade Teológica D'Oeste do Brasil in Campo Grande, Brazil; and both a Master of Arts and Ph.D. from the University of Cape Town in South Africa. She has written and spoken extensively in the areas of ecofeminism and cultural diversity. View Nogueira-Godsey's curriculum vitae.
"Dr. Nogueira-Godsey inaugurates a faculty position at MTSO that will intersect theology, ecology and race in interdisciplinary work in a way we believe is unique in North America," Withrow said. "Equally as exciting is the native Brazilian and South African life immersion that Dr. Nogueira-Godsey brings. The Global South will become a stronger part of the conversation here as a result of her experience."
"With these appointments of international scholars to the MTSO faculty, we're moving into new academic realms as we continue innovative theological work together with voices from around the globe," said MTSO President Jay Rundell. "I'm confident the work of Dr. Nogueira-Godsey and Dr. Nuzzolese will inspire their students and advance the work of our faculty."
Methodist Theological School in Ohio prepares leaders of many faith traditions for lives of lasting significance in service to the church and the world. In addition to the Master of Divinity degree, the school offers master's degrees in counseling ministries, theological studies and practical theology, along with a Doctor of Ministry degree. For more information, visit www.mtso.edu.