September 19, 2011
News
MTSO honors alums and emeriti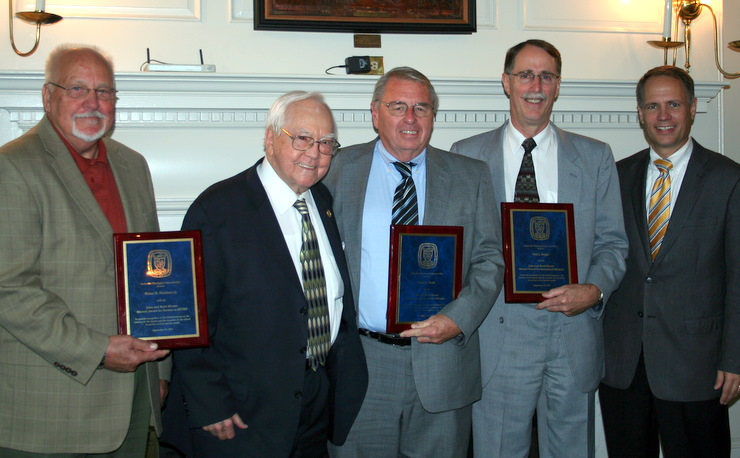 Methodist Theological School in Ohio honored three outstanding alumni and two emeriti in recent celebrations. The events were part of the Schooler Institute on Preaching and Alumni Days, held Sept. 18-20. Well-known author, speaker and educator Tex Sample delivered three lectures as the Schooler Institute presenter.

In a Tribute to Emeritus Faculty Sept. 18, members of the extended MTSO faculty honored Emeritus Professor of Theological Bibliography M. Edward Hunter and Emeritus Professor of Worship and Music Roy A. Reed. Photos from the tribute are available here.
The John and Ruth Mount Alumni Awards for Distinguished Service were presented at a luncheon Sept. 19 to three MTSO graduates.
Rev. Neil J. Bright, vice president and administrator of health care at Wesleyan Village in Elyria, received the Mount Award for Specialized Ministry. He holds three MTSO degrees: Master of Religious Education ('73), Master of Divinity ('76) and Master of Arts in Church Music ('76).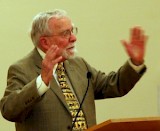 Rev. Dr. Water R. Dickhaut Jr., who retired in 1998 as the Fogg Professor of Sacred Rhetoric and Oratory, received the Mount Award for Service to MTSO. He earned Master of Divinity ('64) and Doctor of Ministry ('74) degrees from MTSO.
Rev. Fred Diehl, pastor of First United Church of Christ in Hamburg, Pa., received the Mount Award for Parish Ministry. He earned a Master of Divinity degree from MTSO in 1972.
More information about the Mount Alumni Awards and this year's recipients is available here. Photos of the Mount Alumni Awards Luncheon are posted here, and photos from Tex Sample's Schooler Institute lectures are here.
Methodist Theological School in Ohio prepares transformational leaders of many faith traditions for service to the church and the world. MTSO offers master's degrees in divinity, counseling ministries, theological studies and practical theology, as well as a Doctor of Ministry degree. For more information, visit www.mtso.edu.
CONTACT:
Danny Russell, director of communications
drussell@mtso.edu, 740-362-3322