The Black Seminarians Network and the Anti-Racism Task Force of Methodist Theological School in Ohio welcome University of Oxford Professor Anthony Reddie for a virtual Black History Month conversation. All are welcome to join this free conversation at 2 p.m. Eastern Feb. 24.
Advance Zoom registration is required and available here.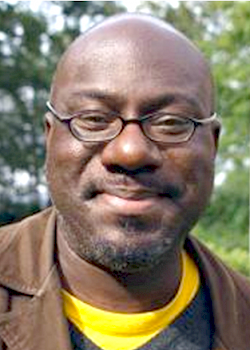 Reddie, a world-leading authority on Black liberation theology, is the editor-in-chief of Black Theology: An International Journal. He has authored more than 19 books and 70 essays and articles on Christian education and Black theology.
As an activist-scholar and pastor, Reddie has served the Methodist Church (UK) in the training of its preachers and clergy. He was recently appointed director for the Oxford Centre for Religion and Culture within Oxford University.
Methodist Theological School in Ohio provides theological education and leadership in pursuit of a just, sustainable and generative world. In addition to the Master of Divinity degree, the school offers master's degrees in practical theology, social justice and theological studies, along with a Doctor of Ministry degree.
CONTACT:
Danny Russell, communications director
drussell@mtso.edu, 740-362-3322