November 20, 2013
Event
MTSO hosts Advent service of lessons and carols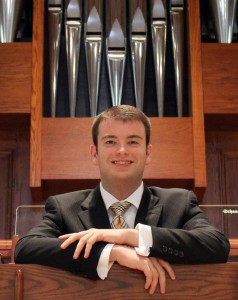 Methodist Theological School in Ohio will host a candlelight Advent service of lessons and carols at 7 p.m. Dec. 3 in the Alford Centrum on the MTSO campus, 3081 Columbus Pike in Delaware.
The public is invited to attend this free community service, which will follow the nativity story as told in the book of Luke. Highlights include special organ and choral selections in addition to congregational singing of beloved Advent hymns and Christmas carols.
MTSO Organist in Residence Joshua Brodbeck will play the Alford Centrum pipe organ and direct the MTSO Seminary Singers. Brodbeck, an award-winning concert organist, will play Michael Dell's Organ Flourish on "Joy to the World," and will direct the choir's performance of Sir David Willcocks' arrangements of carols.
Methodist Theological School in Ohio prepares leaders of many faith traditions for lives of significance in service to the church and the world. The school offers master's degrees in divinity, counseling ministries, theological studies and practical theology, as well as a Doctor of Ministry degree. For more information, visit www.mtso.edu.
CONTACT:
Danny Russell, director of communications
drussell@mtso.edu, 740-362-3322