October 13, 2011
Event
MTSO hosts eco-theology scholar
Hitzhusen talk highlights Theological Libraries Month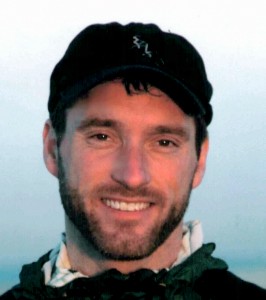 Methodist Theological School in Ohio celebrates Theological Libraries Month by welcoming eco-theology scholar Gregory Hitzhusen, who will speak on the topic "Resources for Eco-Theology." The free event will be held at 11:30 a.m. Oct. 27 in Gault Hall on the MTSO campus, 3081 Columbus Pike in Delaware.
Hitzhusen is a lecturer at the Ohio State University, teaching in the School of Environment and Natural Resources, within the College of Food, Agricultural and Environmental Sciences. He holds a doctorate in natural resource policy from Cornell University and a Master of Divinity degree from Yale Divinity School.
Paul Burnam, director of the Dickhaut Library at MTSO, said Hitzhusen's expertise aligns with ecological specializations the school now offers within its Master of Divinity and Master of Arts in Practical Theology programs.
"We're looking forward to Dr. Hitzhusen's wisdom on the importance of environmental ethics to these two new specializations and his thoughts on the appropriate resources our library offers," Burnam said. Hitzhusen's presentation is funded through a grant by the American Theological Library Association.
Methodist Theological School in Ohio prepares transformational leaders of many faith traditions for service to the church and the world. MTSO offers master's degrees in divinity, counseling ministries, theological studies and practical theology, as well as a Doctor of Ministry degree. For more information, visit www.mtso.edu.
CONTACT:
Danny Russell, director of communications
drussell@mtso.edu, 740-362-3322