November 3, 2014
News
Ohio University honors MTSO faculty member Denise Lewis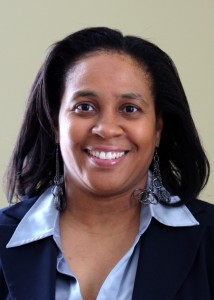 Denise Lewis, assistant professor of pastoral care and counseling at Methodist Theological School in Ohio, has been honored by the Ohio University Counselor Education Program for her record of scholarship and service. Lewis was chosen by Ohio University's counselor education faculty to receive the George E. Hill Memorial Award, developed to recognize outstanding work and professional service of a graduate of the Counselor Education Program. She earned her doctorate from Ohio University in 2009 and a Master of Arts in Counseling Ministries degree from MTSO in 2005.
In a letter informing Lewis of the award, Program Coordinator Christine Suniti Bhat wrote, "The Counselor Education Program faculty would like to congratulate you on your achievements and contributions. We are honored to have alumni like you."
Lewis was appointed assistant professor at MTSO in July 2012. Prior to her arrival at MTSO, she was assistant professor at Fairleigh Dickinson University. In addition to her work at MTSO, Lewis is vice president and CEO of TRU-ROB Counseling & Consulting, and is the founder of Life Unlimited Counseling & Consulting Services.
Methodist Theological School in Ohio prepares leaders of many faith traditions for lives of lasting significance in service to the church and the world. In addition to the Master of Divinity degree, the school offers master's degrees in counseling ministries, theological studies and practical theology, along with a Doctor of Ministry degree.
CONTACT:
Danny Russell, director of communications
drussell@mtso.edu, 740-362-3322