May 30, 2013
Papers solicited for United Methodist Women sesquicentennial
MTSO will host a three-day conference in 2015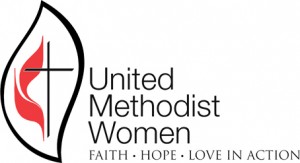 United Methodist Women will celebrate its 150th anniversary in 2019. In preparation for the sesquicentennial, Methodist Theological School in Ohio will host a conference May 28-30, 2015, with the theme "United Methodist Women's History: Voices Lost & Found."
The conference will include presentation of papers exploring the history, significance, prominent persons and defining issues in the development of UMW. Anyone interested in presenting a paper at the conference is invited to submit a proposal of 250-500 words by June 1, 2014.
Each proposal, along with a short academic profile of the author, should be emailed to conference coordinator Sarah Lancaster, professor in the Werner Chair of Theology at MTSO. Her address is slancaster@mtso.edu. The conveners hope to publish a volume of selected essays from the conference.
UMW is the largest denominational faith organization for women. Its mission is fostering spiritual growth, developing leaders and advocating for justice. Members raise up to $20 million each year for programs and projects related to women, children and youth in more than 100 countries around the world.
Methodist Theological School in Ohio prepares leaders of many faith traditions for lives of significance in service to the church and the world. The school offers master's degrees in divinity, counseling ministries, theological studies and practical theology, as well as a Doctor of Ministry degree.
CONTACT:
Sarah Lancaster, professor in the Werner Chair of Theology
slancaster@mtso.edu, 740-362-3360
Danny Russell, director of communications
drussell@mtso.edu, 740-362-3322