October 23, 2014
Event
Scholar Terence Fretheim speaks at MTSO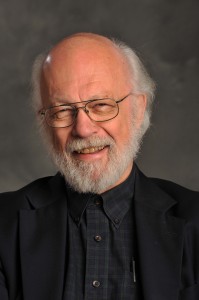 Scholar and author Terence Fretheim will deliver a public lecture titled "God's Dependence on Creatures for the Care of Creation" at 1 p.m. Nov. 12 at Methodist Theological School in Ohio. The lecture will be held in the Alford Centrum on the MTSO campus, 3081 Columbus Pike in Delaware. There is no charge.
Fretheim is the Elva B. Lovell Professor Emeritus of Old Testament at Luther Seminary in St. Paul, Minn. Among the numerous books he has authored are "The Bible as Word of God in a Postmodern Era," "In God's Image: A Study of Genesis," and "God and World in the Old Testament: A Relational Theology of Creation."
Methodist Theological School in Ohio prepares leaders of many faith traditions for lives of lasting significance in service to the church and the world. In addition to the Master of Divinity degree, the school offers master's degrees in counseling ministries, theological studies and practical theology, along with a Doctor of Ministry degree.
CONTACT:
Danny Russell, director of communications
drussell@mtso.edu, 740-362-3322