October 31, 2014
News
MTSO appoints Valerie Bridgeman associate professor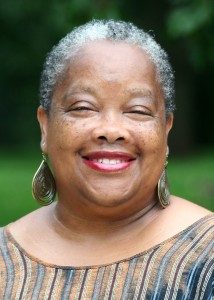 Methodist Theological School in Ohio has appointed Valerie Bridgeman associate professor of homiletics and Hebrew Bible, effective July 1, 2015. Bridgeman began serving as visiting associate professor at MTSO in early 2014.
An ordained minister, Bridgeman is in high demand across the country as a preacher and speaker. Prior to coming to MTSO, she was a tenured associate professor at Lancaster Theological Seminary. She also is the founding president and CEO of WomanPreach! Inc., a nonprofit organization that brings preachers to full prophetic voice.
Bridgeman served as general editor and consultant for the United Methodist Church's Africana Worship project and has published extensively. She was associate editor and author for "The Africana Bible: Reading Israel's Scriptures from Africa and the African Diaspora" and co-editor of "Those Preaching Women: A Multicultural Collection."
Bridgeman earned a doctorate in biblical studies (Hebrew Bible concentration) from Baylor University, with secondary studies in ethics. She also holds a Master of Divinity degree from Austin Presbyterian Theological Seminary and a bachelor's from Trinity University.
"Dr. Bridgeman brings a special blend of scholarship, creativity and energy to our campus," said MTSO President Jay Rundell. "She is known broadly for her prophetic voice regarding important issues for the church and the world. I expect she will help those we're preparing for ministry to find their voices as well."
Methodist Theological School in Ohio prepares leaders of many faith traditions for lives of lasting significance in service to the church and the world. In addition to the Master of Divinity degree, the school offers master's degrees in counseling ministries, theological studies and practical theology, along with a Doctor of Ministry degree.
CONTACT:
Danny Russell, director of communications
drussell@mtso.edu, 740-362-3322