December 20, 2017
EVENT
Wil Gafney leads Schooler Institute on Preaching
Wil Gafney, associate professor of Hebrew Bible at Brite Divinity School, will lead the 2018 Schooler Institute on Preaching Feb. 5 and 6 at Methodist Theological School in Ohio, 3081 Columbus Pike in Delaware. Sessions run from 9:30 a.m. to 3 p.m. Feb. 5 and 9:30 a.m. to 2 p.m. Feb. 6. A complimentary lunch will be served both days.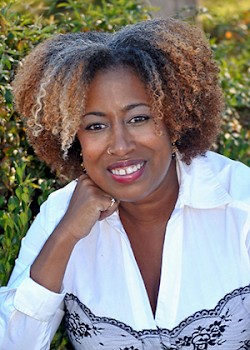 Thanks to the generosity of the Schooler Family Foundation, the event is offered to the public without cost. Advance registration is required. More information and an online registration form are available at www.mtso.edu/schooler. MTSO is offering one CEU credit for a $25 administrative processing fee.
An Episcopal priest and former Army chaplain, Gafney is the author of Womanist Midrash: A Reintroduction to Women of the Torah and of the Throne and a Wisdom Commentary, Nahum, Habakkuk, Zephaniah. She also is co-editor of The Peoples' Bible and The Peoples' Companion to the Bible.
Her sermons have been published in the books Those Preaching Women: A Multicultural Collection and The Audacity of Faith: Christian Leaders Reflect on the Election of Barack Obama.
Gafney will be speaking on womanist biblical hermeneutics, translation and interpretation, featuring excerpts from Womanist Midrash.
Valerie Bridgeman, MTSO's interim academic dean and associate professor of homiletics and Hebrew Bible, will lead a workshop and preach at opening chapel.
Methodist Theological School in Ohio provides theological education and leadership in pursuit of a just and sustainable world. In addition to the Master of Divinity degree, the school offers master's degrees in counseling, theological studies and practical theology, along with a Doctor of Ministry degree.
Engage with MTSO through Facebook and Twitter (@MTSOedu).
CONTACT: 
Danny Russell, communications director
drussell@mtso.edu, 740-362-3322