Wednesday and Thursday, Feb. 28 and 29
Schooler Institute on Preaching
Theme: "The Gift of Lament: A Journey from Struggle to Hope"
What is the value of lament? What is its place in effective preaching? These questions will be front and center when MTSO hosts the 2024 Schooler Institute on Preaching Feb. 28 and 29.
Under the theme "The Gift of Lament: A Journey from Struggle to Hope," Schooler will be led by three members of the MTSO faculty: Professor of Worship, Music and Spirituality Lisa Allen-McLaurin, Assistant Professor of Homiletics Eugene Gibson Jr., and Associate Professor of New Testament Ryan Schellenberg.
"We are pleased to have three of our own lead the Schooler Institute, as they are in demand beyond the school and thus scholars we want you to know better," said MTSO President Jay Rundell. "Their chosen theme of lament seems highly appropriate for Lent and quite timely given the current struggles in the world around us in this season."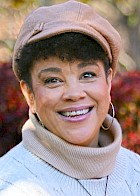 Lisa Allen-McLaurin began teaching at MTSO in August, following 18 years at the Interdenominational Theological Center in Atlanta, where she served as the Helmar Emil Nielsen Professor of Church Music and Worship. She is the author of The OneWord Worship Model: A New Paradigm for Church Worship Planning, published in 2023.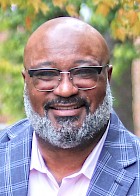 Eugene Gibson Jr., who serves as senior pastor of Mt. Olivet Baptist Church in Columbus, also is in his first year of teaching at MTSO. In addition to his congregational leadership, he has taught homiletics as an adjunct professor for more than a decade.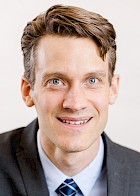 Ryan Schellenberg is in his ninth year at MTSO. He has twice won the Canadian Society of Biblical Studies' F.W. Beare Book Award, for his 2013 book Rethinking Paul's Rhetorical Education: Comparative Rhetoric and 2 Corinthians 10–13 and his 2021 book Abject Joy: Paul, Prison, and the Art of Making Do.
Thanks to the generosity of the Schooler Family Foundation, the Schooler Institute is offered to the public without cost. One continuing education unit is available for $25. Advance registration is required and available below.
Schedule
Wednesday, Feb. 28
| | |
| --- | --- |
| Noon | Lunch |
| 1:15 p.m. | Conversations about lament through biblical, homiletical and liturgical lenses |
| 2:30 p.m. | First of two concurrent workshops on personal lament or communal lament |
| 3:45 p.m. | Second workshop on personal lament or communal lament |
| 4:50 p.m. | Reassembly with instructions for Day 2 |
| 5 p.m. | Dismissal |
Thursday, Feb. 29
| | |
| --- | --- |
| 9 a.m. | Plenary session: "Where Is God in Lament?" |
| 11 a.m. | Closing worship, demonstrating a model for going from struggle to hope |
| Noon | Dismissal |
Location
The Schooler Institute will be held on the MTSO campus in Delaware. MTSO is located on U.S. Route 23, exactly 10 miles north of I-270, the Columbus outerbelt. Here's a Google map. And here's a campus map and photo tour.
Registration
The registration deadline is Monday, Feb. 19.