Faculty Reading Suggestions
Three books on moving through our conflicts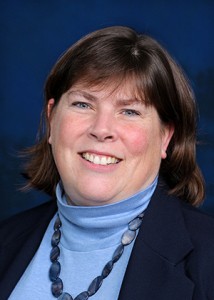 In our continuing series of reading recommendations by faculty members, Dr. Lisa Withrow, associate academic dean and professor in the Dewire Chair of Christian Leadership, offers three suggestions.
I chose these books because they all are about moving through our conflicts such that people with faith, cultural, race and political differences can come together to understand "love of neighbor" in radical ways. For me, this message, taken up by three very different authors, is the purpose of our lives.
Healing the Heart of Democracy: The Courage to Create a Politics Worthy of the Human Spirit
By Parker J. Palmer
Jossey-Bass, 2011
Writing on the cusp of a political year, Palmer confesses to having a broken heart about the state of U.S. politics. But he finds hope for democracy in habits of heart, where people can learn to live in tension with each other through civil discourse and imagination. The democratic experiment, he says, is an endless movement from conflict into creativity, tension into common good, and suffering into community. The first half of this book describes the formation of heart habits: the inward work that designs democratic infrastructure. Palmer then offers connection to the external work required for finding our way to an honest "We the People" community – our best natures, on which democracy depends.
The Christian Imagination: Theology and the Origins of Race
By Willie James Jennings
Yale University Press, 2010
Jennings engages the question, "Why has the Christian faith, a faith based on neighborly love, failed to heal social division?" Social, spatial and racial divisions arise from prescribed habits of mind in the West, and Jennings argues that these habits of mind cause disassociation and dislocation – seeking to categorize, define, interpret and clarify, rather than to relate, adapt, form and exist in a fluid manner. He doesn't seek reconciliation in a traditional sense, instead pointing to a Christian capacity for intimacy and life together with "other" as the redemptive way forward.
A Public Faith: How Followers of Christ Should Serve the Common Good
By Miroslav Volf
Brazos Press, 2011
Volf addresses how Christians can live in a multifaith society, engaging in public ways that lead to human flourishing rather than dysfunction and disconnection. He invites Christians to speak in our own voices in the public arena; likewise people of all faiths should represent their particularities by giving the gift of their notions of love and wisdom. For Volf, achieving a multifaith commonality, reached by different means according to different faith traditions, is to move from love of pleasure to pleasure of love.