February Event
Register now for the Schooler Institute on Preaching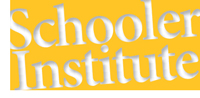 Registration is open for the Schooler Institute on Preaching, to be held Feb. 23 and 24. The Monday-Tuesday event will be led by Valerie Bridgeman and Jorge Lockward. Thanks to the generosity of the Schooler Family Foundation, the event is offered to the public without cost, though advance registration is required. MTSO is offering one CEU credit for a $25 administrative processing fee.
Bridgeman is visiting associate professor at MTSO and has recently been appointed to the faculty as associate professor of homiletics and Hebrew Bible. (Learn more about her in the story below.)
Jorge Lockward is director of global praise for the General Board of Global Ministries of the United Methodist Church. Born and raised in the Dominican Republic, he was a committee member of the Spanish Language United Methodist Hymnal and has served as consultant on other denominational hymnals.