Enhancing the local food economy
Van Meter tapped for Ohio State's AMP Executive Committee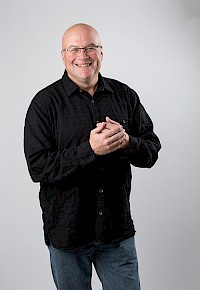 The Agroecosystem Management Program at Ohio State University has appointed MTSO faculty member Timothy Van Meter to its executive committee.
Van Meter, associate professor in the Alford Chair of Christian Education and Youth Ministry, also serves as MTSO's coordinator of ecological initiatives. He joins faculty members from Ohio State and the College of Wooster on the AMP Executive Committee.
The Agroecosystem Management Program is part of Ohio State's College of Food, Agricultural, and Environmental Sciences. It facilitates regional collaboration and scientific research to develop a local food economy in Ohio that is environmentally friendly, socially responsible and economically sustainable – from farm to consumer.
In addition to his roles at MTSO and with AMP, Van Meter is chair of the board of Ohio Interfaith Power and Light and a member of the Green Seminary Initiative Executive Board. He is the author of Created in Delight: Youth, Church and the Mending of the World, published in 2013 by Wipf and Stock.