Tuesday, March 15, 2-4 p.m. Eastern time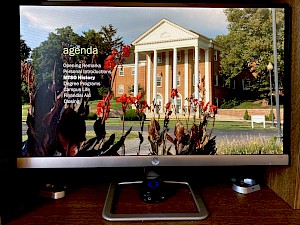 Our Virtual Open House will give you opportunities to talk live with faculty and current students, in addition to the admissions staff. Our time together will also include a virtual tour of the MTSO campus and a discussion of our generous financial aid options.
Pressed for time? You might prefer one of our 45-minute virtual Info Sessions. We're also happy to arrange a personal virtual or onsite tour. Contact us at admissions@mtso.edu.
To register for an Admissions Open House, please take a moment to complete the form below. We'll provide everything you need to participate.