A BOOK LAUNCH AND COLLOQUIUM
'Reading Paul in Prison' marks release of Schellenberg's latest book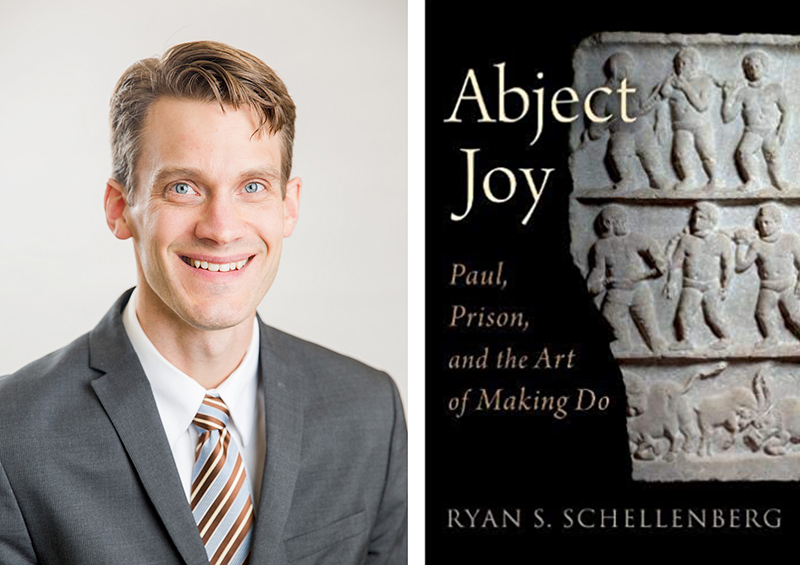 MTSO Associate Professor of New Testament Ryan Schellenberg will participate in an online conversation, "Reading Paul in Prison: A Book Launch and Colloquium," at 7 p.m. Eastern time Sept. 28. The colloquium marks the publication of Schellenberg's book Abject Joy: Paul, Prison, and the Art of Making Do, published by Oxford University Press.
He will be joined in a discussion of Paul's letter to the Philippians by three scholars and theologians with extensive experience working alongside incarcerated persons. The group will discuss what prison tells us about Philippians and also what Philippians has to say about prison.
The event will be presented free of charge by the Theological Commons at MTSO. Advance Zoom registration is required and available here.
Schellenberg will begin "Reading Paul in Prison" with an overview of Abject Joy before inviting responses from his colleagues: Douglas Campbell, professor of New Testament and director of the prison program at Duke Divinity School; Willie Dwayne Francois III, assistant professor of liberation theology at New York Theological Seminary, where he also serves as director of the Master of Professional Studies Program at Sing Sing Correctional Facility; and Sarah Jobe, a prison chaplain through Interfaith Prison Ministry for Women and a prison educator through Duke Divinity School.
An MTSO faculty member since 2015, Schellenberg was awarded the 2015 F.W. Beare Award for an outstanding book in New Testament and Christian Origins by the Canadian Society of Biblical Studies for Rethinking Paul's Rhetorical Education.