May 1, 2012
Event
Numrich recognized as full professor by MTSO and TLS
The May 10 event will be highlighted by his faculty lecture.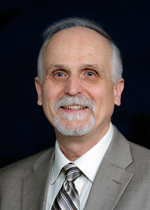 Methodist Theological School in Ohio and Trinity Lutheran Seminary will recognize the promotion of Dr. Paul Numrich to full professor at 11:30 a.m. May 10 in the Alford Centrum on the campus of MTSO. As part of the event, Numrich will present a faculty lecture titled "Christian Sensitivity in Interreligious Relations."
Numrich serves under joint appointment on both seminaries' faculties. He is Professor in the Snowden Chair for the Study of Religion and Interreligious Relations at MTSO and Professor of World Religions and Interreligious Relations at TLS. He holds a Ph.D. in comparative religion from Northwestern University, an M.Div. from Garrett-Evangelical Theological Seminary and a B.A. from Aurora College.
Among Numrich's publications is the book The Faith Next Door: American Christians and Their New Religious Neighbors, published by Oxford University Press in 2009.
Methodist Theological School in Ohio prepares leaders of many faith traditions for lives of significance in service to the church and the world. The school offers master's degrees in divinity, counseling ministries, theological studies and practical theology, as well as a Doctor of Ministry degree. For more information, visit www.mtso.edu.
CONTACT:
Danny Russell, director of communications
drussell@mtso.edu, 740-362-3322